This beautiful vintage paper model
, the
Arabian Bread Merchant
, was
originally printed by Pellerin Publishers
between the
end of the 19th century and early 20th century
. I made a
"cleaned" version of this model
, so you can
choose between the original version or the restored version.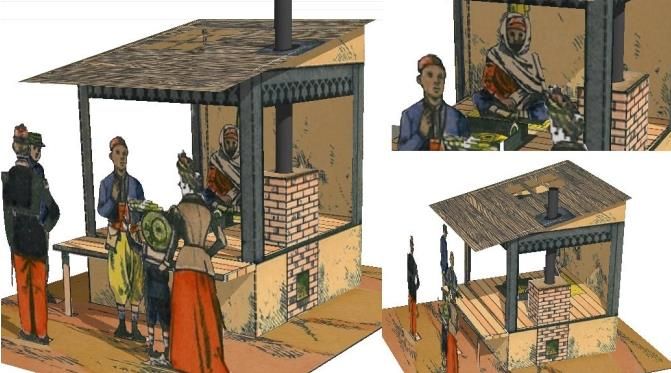 Este belo modelo de papel antigo de um Mercador de Pães Árabe
foi originalmente
impresso pela Editora Pellerin
entre o
final do século 19 e início do século 20
. Eu fiz uma
versão "limpa" deste model
, assim você pode
escolher entre o original ou uma versão restaurada.
The Original and the Clean Versions, Side by Side
Link to original version:
The.Arabian.Bread.Merchant.A.Vintage.French.Paper.Model.by.Pellerin.Original.Version
Link to cleaned version:
The.Arabian.Bread.Merchant.A.Vintage.French.Paper.Model.by.Pellerin.Clean.Version
More Vintage Paper Models related posts:
Paper Model History - 1860`s Model Zoo - by Power House Museum
Father Soap Paper Toy Vintage Advertsing - by Agence Eureka
Make your Own Theater And Circus - by Victoria and Albert Museum
Vintage Paper Dolls - by Centsprent - Via Picasa Web