This nice Santa Claus paper toy
was created by
French designer Le Hedan
in
1947.
Now,
thanks to Agence Eureka
website, that
preserved and shares this
, you can
build your own vintage Santa Claus.
The
model you see in the image above
was assembled by
Jo Hedwig Teeuwisse.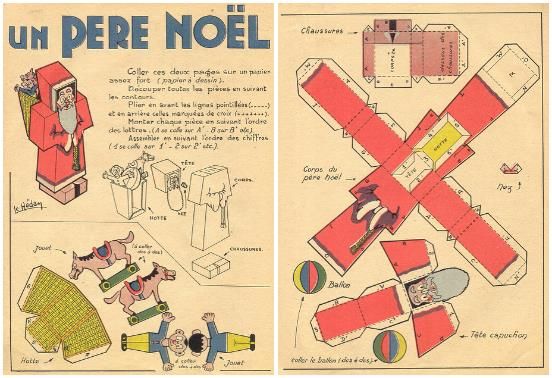 Este paper toy bem legal do Papai Noel
foi criado pelo
designer francês Le Hedan em 1947.
Agora, graças ao site
Agence Eureka,
que
preservou e o compartilha
, você pode
montar seu próprio Papai Noel vintage
. O
modelo que você vê na imagem acima
foi montado por
Jo Hedwig Teeuwisse.
Link to page 01:
Christmas.Time.A.Vintage.Santa.Claus.Paper.Toy.by.Le.Hedan.via.Agence.Eureka.Sheet.01
Link to page 02:
Christmas.Time.A.Vintage.Santa.Claus.Paper.Toy.by.Le.Hedan.via.Agence.Eureka.Sheet.02
More Christmas Paper Models related posts:
Christmas Time - Santa Claus Family Diorama - by Dale Harper
Christmas Nativity Diorama - by Scrapbook Scrapbook - Presépio Em Papel
Make A Holiday Village Papercraft - by Claudine Hellmuth
Christmas Time - Christmas Characters - by Asahi.Net