This ingenious paper model
created by
Austrian designer and modeler Christopher
, from Papier Schnitzel website, was
inspired by Luke Skywalker's home on the planet Tatooine
, from
Star Wars universe.
Below, in addition to
the link to download the model
, there is
another link
where you can see
all the laborious development process, from beginning to end
, d
ocumented by Chris
at
Paper Modelers forum.
Este engenhoso modelo de papel
criado pelo
designer e modelista austríaco Christopher
, do
site Papier Schnitzel,
foi
inspirado pela casa de Luke Skywalker no planeta Tatooine,
do
universo de Star Wars.
Abaixo,
além do link para baixar o modelo
, há
outro link
, onde você poderá ver
todo o trabalhoso processo de desenvolvimento, do começo ao fim
,
documentado por Chris
, no
forum Paper Modelers.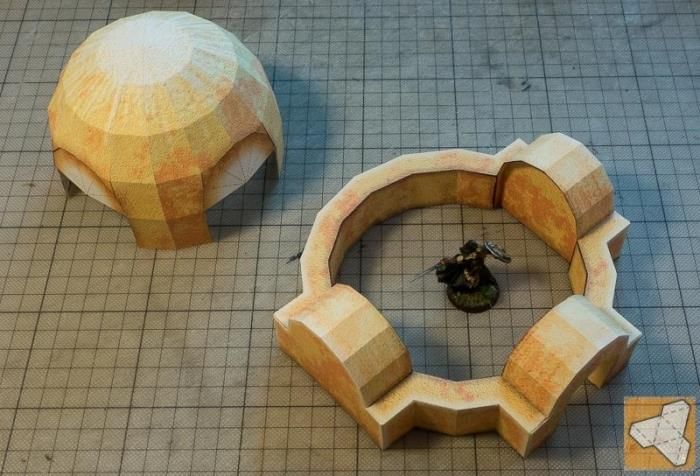 Link:
Star.Wars.Lars.Homestead.Paper.Model.by.Papier.Schnitzel.Download
Link:
Star.Wars.Lars.Homestead.Paper.Model.by.Papier.Schnitzel.Development.Process
More Star Wars Paper Models related posts:
Darth Vader / Anakin Skywalker Paper Toy - by Gus Santome
Star Wars` Princess Leia Papercraft - by Noturno Sukhoi
Star Wars` TB-TT Assault Vehicle - by Maquettes Hautetfort
Star Wars Millennium Falcon Paper Model - by SF Papercraft