Created by Brazilian designer and modeler Flavio24hh
, this is a
perfect paper doll version
of
Kagami Hiiragi
, character of
Japanese anime and mangá series Lucky Star.
To
view and print this model
you will need
Pepakura Viewer Free Version
(
link at the end of this post
).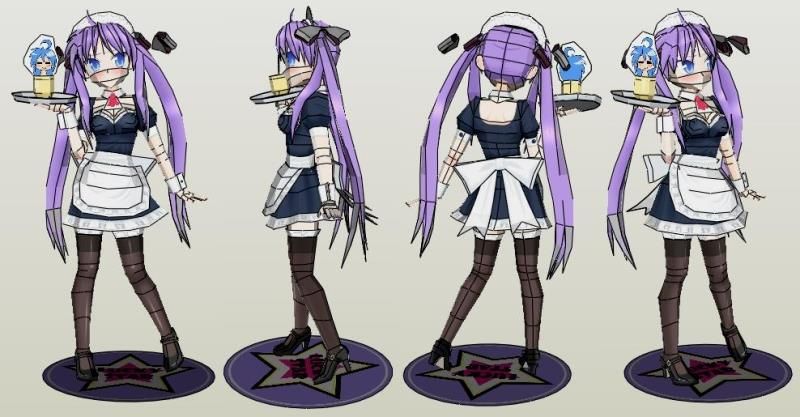 Criada pelo designer e modelista brasileiro Flavio24hh,
esta é uma
perfeita versão em papel
de
Kagami Hiiragi
, personagem da
série de animes e mangás japonesa Lucky Star.
Para
visualizar e imprimir este modelo
você precisará do
Pepakura Viewer Versão Gratuíta
(
link no final deste post
).
Link to download the model:
Lucky.Star.Kagami.Hiiragi.In.Maid.Suit.Paper.Doll.by.Flavio24hh
Link to Pepakura Viewer Free Version:
Pepakura.Viewer.Free.Version.Official.Page
More Paper Dolls in Anime Style related posts:
Magical Girl Kazumi Paper Doll - by Seisaku Diary
Princess Paper Doll Anime Style - by Moekami
Morrigan Paper Doll Anime Style - by Alclione - via Fox In A Hole
Dissidia Final Fantasy - Vaan Gunmetal Vest - by Ace Crafts