The Izumo-class helicopter destroyer,
or
24DDH
, is a type of
new helicopter carrier class for the Japan Maritime Self-Defense Force (JMSDF)
. The ships of this class are
the largest surface combatants of the JMSDF
, taking over the mantle currently held by the
Hyūga-class helicopter destroyers.
This nice
paper model in SD style (super deformed style)
was created by
Japanese designer Masayu-i.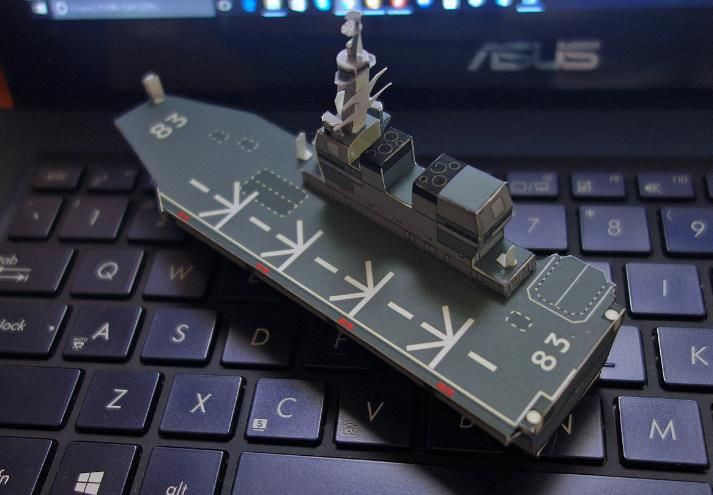 O destroyer porta-helicópteros classe Izumo, ou 24DDH,
é uma nova classe de
porta-helicópteros
da
Força Marítima de Auto-Defesa do Japão (JMSDF).
Os navios desta classe são os
maiores combatentes de superfície da JMSDF
, assumindo a posição que era dos
destroyers classe Hyuga.
Este belo
modelo de papel em estilo SD (estilo super deformado)
foi criado pelo
designer japonês Masayu-i.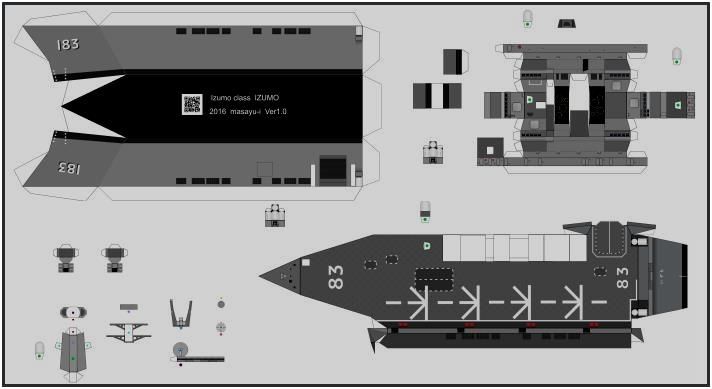 Link:
Izumo.Class.Helicopter.Destroyer.Paper.Model.In.SD.Style.by.Masayu-i
More Paper Models of Boats and Ships in SD Style related posts:
Mondorfer`s Ferry Boat Sd Style - by Kallboys - Balsa Alemã
Cargo Transport Barge Paper Model In SD Style - by Kallboys
Maritime Self-Defense Force Aegis Destroyer Kongo Paper Model In SD Style - by Masayu-i