The Indonesian designer Loone-Wolf
, author of this
complex paper modelof a Mechanical Hand
, says that
he spend more them 35 hours to build this model
,
not counting the hours designing the 3D thing.
- To
view and print this model
you will need
Pepakura Viewer Free Version
(
link at the end of this post
).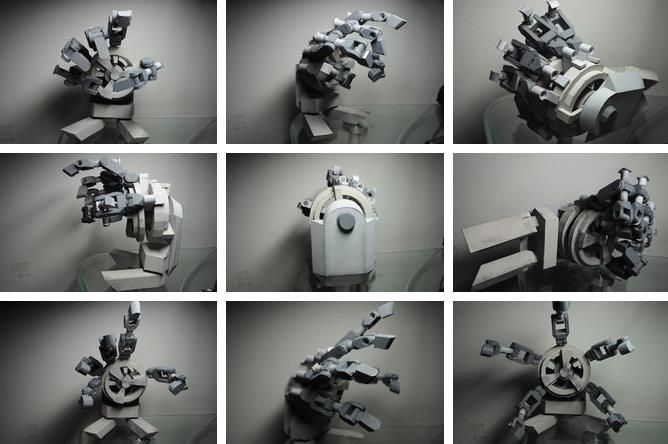 O designer indonésio Loone-Wolf
, autor deste
modelo de papel super complexo de uma Mão Mecânica
, diz que
gastou mais de 35 horas
montando este modelo
, sem contar aí as
horas gastas desenhando toda a coisa em 3D
. - Para
visualizar e imprimir este modelo
você precisará do
Pepakura Viewer Versão Gratuíta
(
link no final deste post
).
Link to download the model:
The.Mechanical.Hand.Prototype.Paper.Model.by.Loone.Wolf
Link to Pepakura Viewer Free Version:
Pepakura.Viewer.Free.Version.Official.Page
More Unusual Paper Models related posts:
Anatomy Head Paper Model - by Bert Simons - Cabeça Anatômica
Unusual Paper Models - by Edition 8x8 - Paper Models Alemães
Giant Papercraft Scultures In Ecuador - via io9.com - Esculturas Gigantes De Papel Do Equador
Stop Motion And Papercraft - by Bastelbahn