On the Japanese series of anime and manga One Piece, Buggy the Star Clown
is the
captain of the Buggy Pirates
as well as the
co-leader of the Buggy and Alvida Alliance
, and a
former apprentice of the Roger Pirates.
This nice
paper toy version of Buggy
was created by
North American designer HollowKingKing.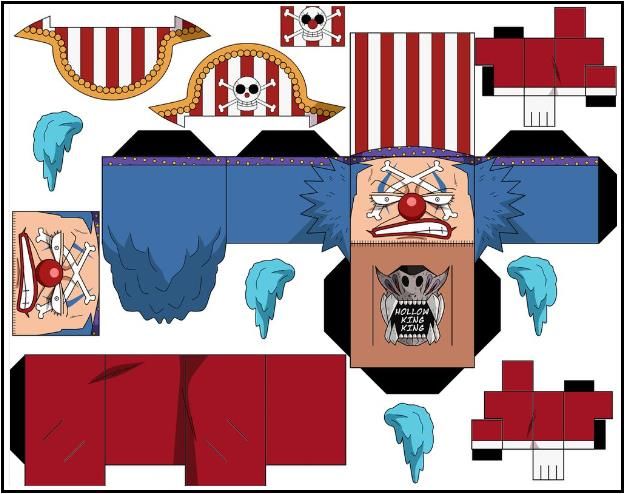 Na série japonesa de animes e mangás One Piece
,
Buggy, o Palhaço Estrela
é o
Capitão dos Piratas do Buggy
, bem como o
vice-líder da Aliança de Buggy e Alvida
, e um
ex-aprendiz de Gol D. Roger.
Este
paper toy bem legal do Buggy
foi criado pelo
designer norte-americano HollowKingKing.
Link:
One.Piece.Buggy.The.Star.Clown.Paper.Toy.by.HollowKingKing
More Anime and Mangá Paper Models related posts:
Ichinose Kotomi Paper Doll Anime Style - by Ani Papercraft
Hatune Miku Paper Doll Anime Style - by Paper Works
K-On Paper Toys - by Anime Paper Toys - Bonecas Estilo Cube Do Anime K-On
Yukata Paper Doll Anime Style - by Moekami - Boneca Em Estilo Anime