I want to say thanks
to my
new friend, the Polish designer and modeler Pawel Dejnak
, from
MODELmaniak.pl website,
who
give me the honor
to
show his work here on the blog
. This is the
Fiat 126 (Fiat Bambino in Poland)
and I think
Pawel did a really great job with the design and textures.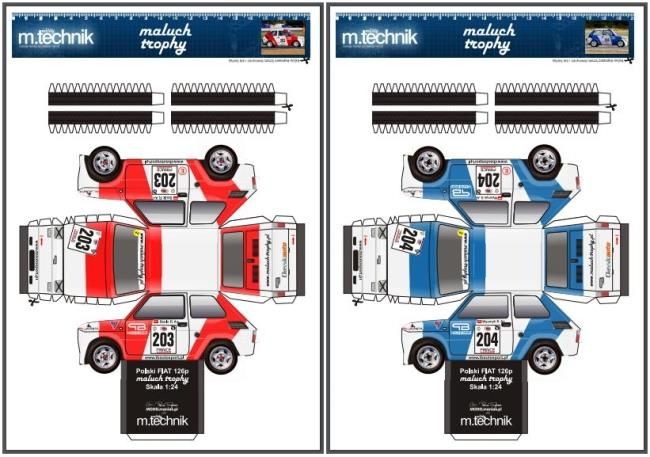 Eu gostaria de dizer obrigado
ao
meu novo amigo
, o
designer e modelista polonês Pawel Dejnak
, do
site MODELmaniak.pl
, que
deu-me a honra de mostrar seu trabalho aqui no blog
. Este é o
Fiat 126 (na Polônia, Fiat Bambino)
e eu acho que
Pawel fez um ótimo trabalho com o design e as texturas.
Link to download the model:
Maluch.Trophy.Easy.To.Build.Fiat.126.Paper.Model.by.Pawel.Dejnak
Link to MODELmaniak.pl Facebook:
MODELmaniak.pl.Polish.Modelers.Community.Facebook.Page
More Paper Models of Cars and Vehicles related posts:
Rock`n`Roll Circus - ZZ Top`s Eliminator - by Patrick Pasques
Wacky Races - The Army Surplus Special - by Webdude - Carro Tanque
Panhard Et Levassor 1894 Vintage Paper Car - by Denis - via Le Forum En Papier
1967`s Lotus 49 Formula 1 Paper Car - by Kamaboko