This house is one of the
most famous architectural projects
created by
Mies van der Rohe.
Ludwig Mies van der Rohe (March 27, 1886 – August 17, 1969)
was a
German-American architect.
He is commonly referred to and was
addressed as Mies, his surname
. Along with
Le Corbusier, Walter Gropius and Frank Lloyd Wright,
he is widely regarded as
one of the pioneers of modernist architecture.
In addition to the
link to download this paper model
, you will find
another link to the 3D model
, to be
viewed in any version of Sketchup. Have fun.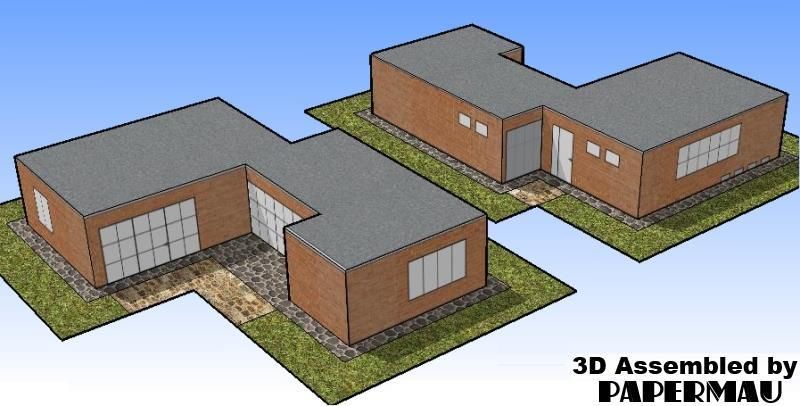 Esta casa é um dos projetos arquitetônicos mais famosos
criados por
Mies van der Rohe.
Ludwig Mies van der Rohe (Aachen, 27 de março de 1886 — Chicago, 17 de agosto de 1969)
foi um
arquiteto alemão naturalizado americano
, considerado
um dos principais nomes da arquitetura do século XX
, sendo geralmente colocado no
mesmo nível de Le Corbusier ou de Frank Lloyd Wright.
Em adição ao
link para baixar este modelo de papel
, você encontrará outro
link para o modelo em 3D,
que pode ser
visualizado em qualquer versão do Sketchup. Boa montagem!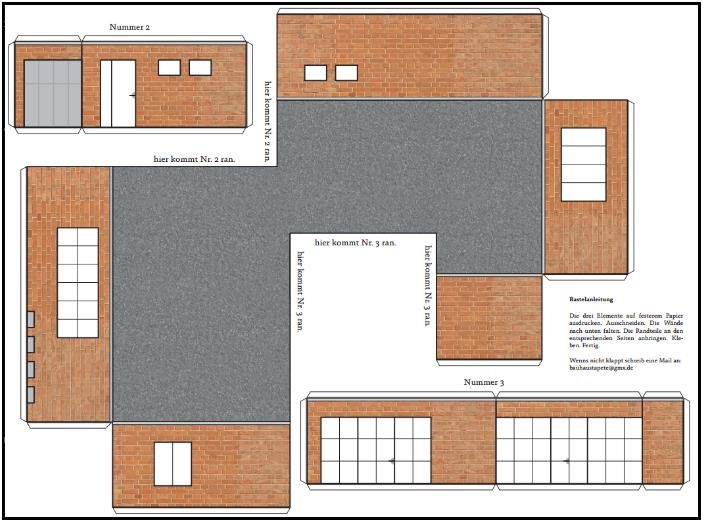 Link to download the model:
Ludwig.Mies.Van.Der.Rohe.Paper.Model.by.Bauhaus.Tapete
Link to 3D model:
Ludwig.Mies.Van.Der.Rohe.Sketchup.3D.Model.by.Papermau
More Architectural Paper Models related posts:
Metropolitan Life Insurance Building Paper Model In 1/1700 Scale - by Tith01ny
MetLife Building + Grand Central Terminal - by Tim01ny - via Scale Model Sketchup
The New And Old World Trade Center Complex - by Tim - via Skyscraper City
Carnegie Hall Tower And Metropolitan Tower In New York City - by - Tim James 852