This very nice Sushi Board papercraft
In
Minecraft style
was created by
designer ODF, moderator
from
Pixel Papercraft community.
You will need only
one sheet of paper
to build yours.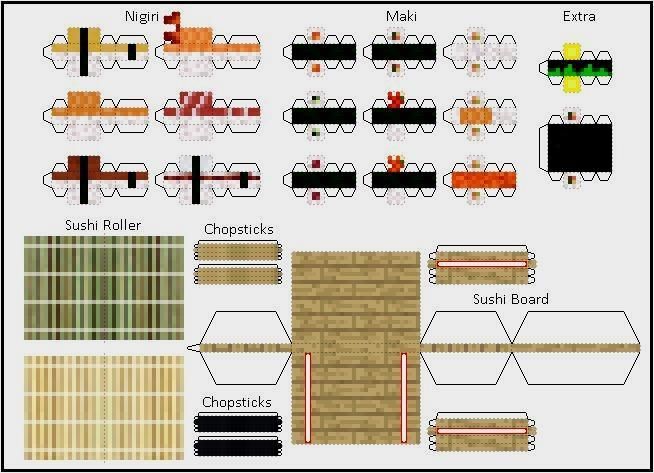 Este papercraft bem bacana de uma Tábua de Sushi
em
estilo Minecraft
foi criado pelo
designer ODf
, que é o
moderador do site Pixel Papercraft
. Você vai precisar de a
penas uma folha de papel
para montar a sua.
Link:
Sushi.Board.Papercraft.In.Minecraft.Style.by.Pixel.Papercraft
More Paper Models of Food related posts:
Gold Ramen Papercraft - by Otonchin Soreccha - Prato De Lámen
Miniature Pizza Paper Models - by Tektonten
Picnic Basket Paper Model - by Kirin - Cesta de Piquenique
Tenderloin Steak Paper Model - by Wombat - Filé de Paper Model