This is the "Eye Catcher"
, more one nice and
very original paper toy
offered by
North American designer and modeler Ray O`Bannon
, from
Ravensblight
website.
Thanks to William MAG315 for this cool find!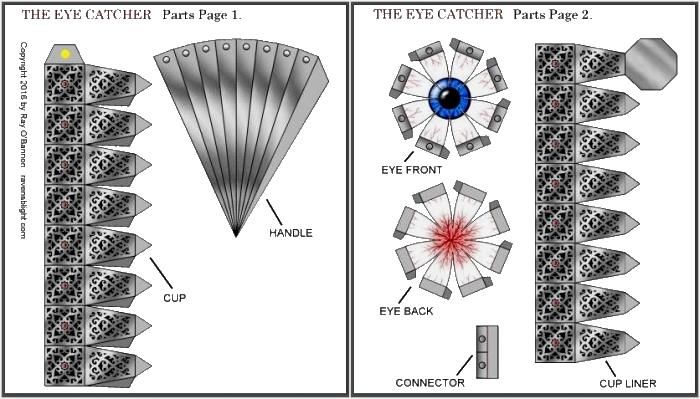 Este é o "Eye Catcher"
, ou
"Cata-Olhos"
em uma tradução livre, mais um
paper toy muito original
oferecido pelo
designer e modelista norte-americano Ray O`Bannon
, do site
Ravensblight.
Obrigado ao William MAG315 por este achado bem bacana!
Link:
Halloween.Special.The.Eye.Catcher.Paper.Toy.by.Ravensblight
More Halloween Paper Toys related posts:
Halloween Special - Friendly Frankenstein Paper Toy - by Chemical 9
Halloween Special - Trick-or-Treat Monitor Monsters - by Scout Creative
Monsters and Characters For RPG And Wargames - by Crow Stuff
Halloween Special - Pop-Up Vampires Paper Toys - by RavensBlight