Created by Indian designer Suraj281191
, this
Deadpoll miniature Head paper model with stand
is a
nice decorative item
for all fans of the
most nonsense and silly anti hero of Marvel.
- To
view and print this model
you will need
Pepakura Viewer Free Version
(
link at the end of this post
).
Criado pelo designer indiano Suraj 281191
, este
modelo de papel em miniatura da cabeça do Deadpool com suporte
é um
belo item decorativo
para todos os fãs do
mais absurdo e parvo anti herói da Marvel.
- Para
visualizar e imprimir este modelo
você precisará do
Pepakura Viewer Versão Gratuíta
(
link no final deste post
).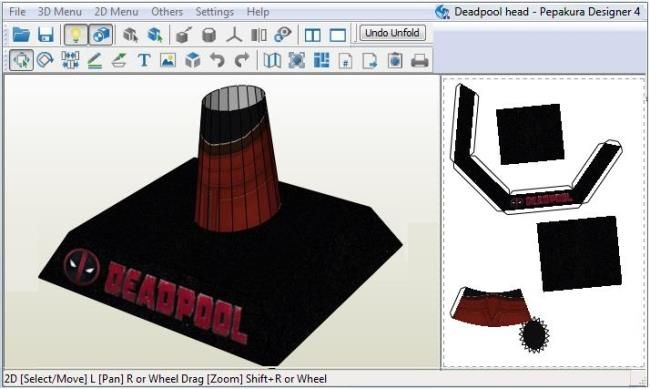 Link to download the model:
Deadpoll.Miniature.Head.Paper.Model.With.Stand.by.Suraj281191
Link to Pepakura Viewer Free Version:
Pepakura.Viewer.Free.Version.Official.Page
More Super Heroes Paper Models related posts:
Iron Man - Stark Sentinel Machine Paper Model - by R Gatt
Captain America: Civil War - Iron Man Team Paper Toy Series - by Becks Junkie
Easy-To-Build Classic Batman Paper Toy - by Paperized
Thor Helmet Paper Model - by Apocalipsis / Hobby Marvel