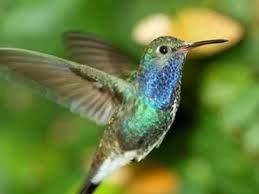 Here is a cute model in only one sheet of paper
of a
Hummingbird,
created by
Japanese designer Pepachal
.
Hummingbirds are New World birds
that constitute the
family Trochilidae.
They are
among the smallest of birds,
most species
measuring in the 7.5–13 cm (3–5 in) range
. Indeed,
the smallest extant bird species is a hummingbird
, the
5-cm bee hummingbird weighing less than a U.S. penny (2.5 g).
They a
re known as hummingbirds
because of the
humming sound created by their beating wings which flap at high frequencies audible to humans.
They
hover in mid-air at rapid wing-flapping rates
, typically around
50 times per second
, allowing them also to
fly at speeds exceeding 15 m/s (54 km/h; 34 mph).
Hummingbirds
have the
highest metabolism
of any h
omeothermic animal.
To
conserve energy
when
food is scarce
, and nightly
when not foraging,
they
go into torpor, a state similar to hibernation, slowing metabolic rate to 1/15th of its normal rate.
- read more at
Hummingbirds.at.Wikipedia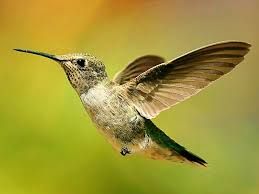 Eis aqui um delicado modelo
em
apenas uma folha de papel
de um
Beija-Flor
, criação do
designer japonês Pepachal.
O
beija-flor
, também conhecido como
colibri, cuitelo, chupa-flor, pica-flor, chupa-mel, binga, guanambi, guinumbi, guainumbi, guanumbi e mainoĩ,
é uma
ave da família Trochilidae
, composta por
108 gêneros e 322 espécies
conhecidas. No
Brasil,
alguns gêneros
recebem outros nomes
, como os
rabos-brancos do gênero Phaethornis
ou os
bicos-retos do gênero Heliomaster
.
Entre as características distintivas do grupo contam-se o
bico alongado, a alimentação à base de néctar, oito pares de costelas, catorze a quinze vértebras cervicais, plumagem iridescente
e uma
língua extensível e bifurcada.
O grupo é
originário das Américas
e ocorre
desde o Alasca à Terra do Fogo
. A maioria das espécies é
tropical e subtropical
.
A maior biodiversidade do grupo encontra-se no Brasil
e no
Equador,
que contam com
cerca de metade das espécies conhecidas de beija-flor.
Os
troquilídeos estão ausentes do Velho Mundo
, onde o seu
nicho ecológico
é preenchido pela
família Nectariniidae, da ordem Passeriformes.
- leia mais em
Beija-Flores.na.Wikipedia
Link:
A.Realistic.Cute.Hummingbird.Paper.Model.by.Pepachal
More Paper Models of Birds related posts:
Easy-To-Build Paper Birds - by Gansuke - Pássaros De Papel
Colorful Parrot Papercraft - by Education Scholastic
Firecrest and Kingfisher Birds Realistic Style - by Johan Scherft
King Eagle Paper Model - by Paper Juke - Águia Rei