This was one of the first paper models I posted here on the blog,
in the
now distant year 2011.
This
ingenious papercraft
imitates perfectly those
old Tin Toy Robots
, which today are
sold very expensive on e-Bay.
Created by
Japanese designer Toki
, to
view and print this model
you will need
Pepakura Viewer Free Version
(
link at the end of this post
).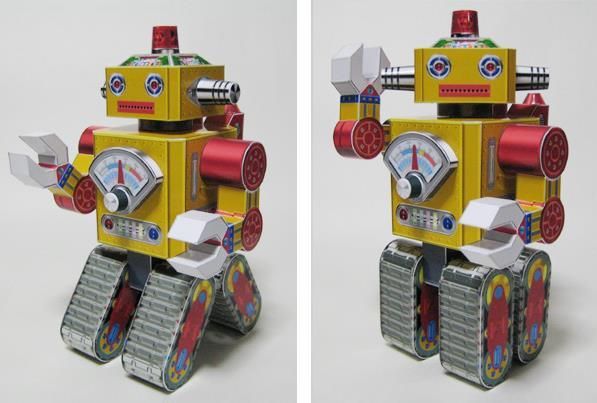 Este foi um dos primeiros modelos de papel que eu postei aqui no blog,
no já
distante ano de 2011
. Este
engenhoso papercraft
imita com perfeição aqueles
robôs de lata antigos
, que hoje em dia são
vendidos caríssimos no e-Bay.
Criado pelo
designer japonês Toki
, para
visualizar e imprimir este modelo
você precisará do
Pepakura Viewer Versão Gratuíta
(
link no final deste post
).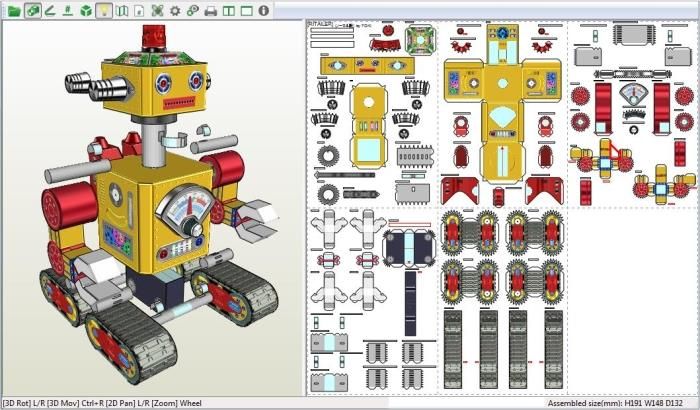 Link to download the model:
Tin.Toy.Robot.Ritailer.Paper.Model.by.Toki.via.Pepakura.Gallery
Link to Pepakura Viewer Free Version:
Pepakura.Viewer.Free.Version.Official.Page
More Paper Models of Robots related posts:
Vending Machine Transformable Robot Paper Toy - by Kirin
Real Japanese Robots Paper Models - by Fukuoka Robosquare
Henchman Robot Paper Toy - by The Bat - Via Pepakura Gallery - Robô Escudeiro
Make Your Own Newsbot Robot Paper Toy - by Shane McDermott