This is the paper model version of Gold Car Akura
, from
POD: Planet of Death
, a
futuristic racing game for Windows
released by
Ubi Soft Entertainment in 1997
. Believe me,
these graphics were considered super advanced
for the time,
requiring a lot of computer memory.
Created by
designer Zxc6713
and originally posted at
Pepakura Gallery
, to
view and print this model
you will need
Pepakura Viewer Free Version
(
link at the end of this post
).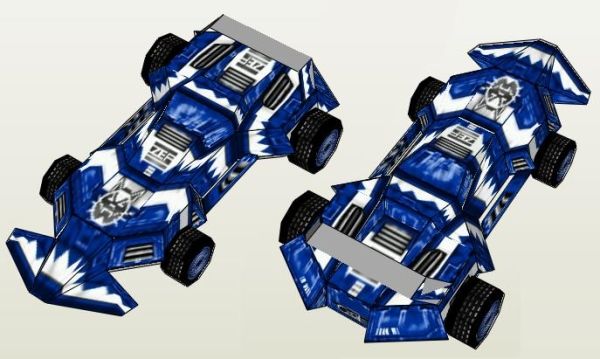 Esta é a versão em papel do Gold Car Akura,
de
POD: Planet of Death,
um
jogo de corrida futurístico para o Windows
lançado pela Ubi Soft Entertainment em 1997
. Acredite em mim,
estes gráficos eram considerados super avançados para a época,
exigindo
muita memória dos computadores
. Criado pelo
designer Zxc6713
e originalmente postado no site
Pepakura Gallery
, para
visualizar e imprimir este modelo
você precisará do
Pepakura Viewer Versão Gratuíta
(
link no final deste post
).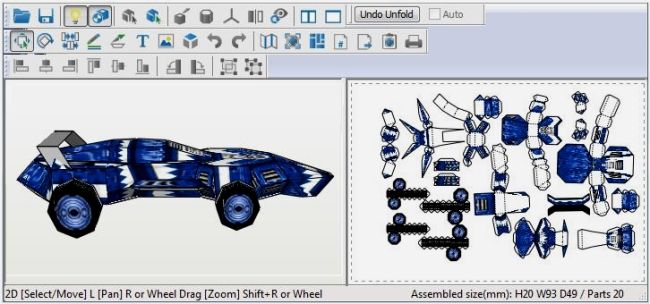 Link to download the model:
POD.Planet.Of.Death.Gold.Car.Akura.Paper.Model.by.Zxc6713
Link to Pepakura Viewer Free Version:
Pepakura.Viewer.Free.Version.Official.Page
More Paper Models of Vehicles from Videogames related posts:
Command & Conquer - Rise Of The Reds Sentinel Paper Model - by Nayoko Putra
Astro Racers - Scarabeus Raceship Paper Model - by Aliens Papercraft
Mass Effect - M35 Mako Infantry Fighting Vehicle - by ThunderChildFTC
Starcraft 2 - Terrain Heliom Vehicle Paper Model - by Game-Papercraft