Extract from Half-Life: Black Mesa videogame
, this is a
Magnum 357 Ammo Box
, created by
Russian designer Evgen MooNFish
, from
MooNFish Papercraft
website. -
To view and print this model
you will need
Pepakura Viewer Free Version (link at the end of this post).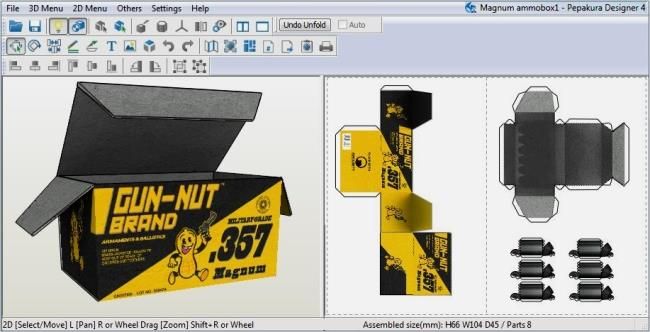 Extraída diretamente do game Half-Life: Black Mesa
, esta é a
Caixa de Balas da Magnum 357,
criada pelo
designer russo Evgen MoonFish
, do site
MoonFish Papercraft
. - Para
visualizar e imprimir este modelo
você precisará do
Pepakura Viewer Versão Gratuíta (link no final deste post).
Link to download the model:
Half.Life.Black.Mesa.Magnum.357.Ammo.Box.by.MooNFish.Papercraft
Link to Pepakura Viewer Free Version:
Pepakura.Viewer.Free.Version.Official.Page
More Paper Model from Videogames related posts:
Little Big Planet - Make Your Own Sack Boy Papercraft - by Zelas
Plants Vs. Zombies - Zombies Paper Toys - by Maya In Paper
Lapins Crétins Paper Toys In Cubic Style - by UHU France
Donkey Kong Paper Model - by Gigi Papercraft