This easy-to-build paper model of an ambulance
, the
French SAMU,
was created by
designer Johnstirn90
and was originally posted at
Le Forum en Papier.

Este modelo de papel bem fácil de montar
de uma
ambulância do SAMU francês
foi criado pelo
designer Johnstirn90
e foi originalmente postado no
Le Forum En Papier.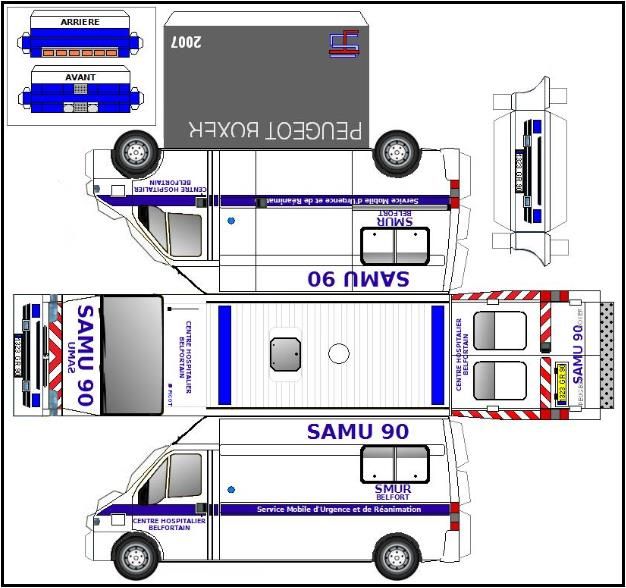 Link:
French.Samu.Paper.Model.by.Johnstirn90.via.Le.Forum.En.Papier
More Paper Models of Emergency Vehicles related posts:
Super Gyro Ladder Fire Truck Paper Model - by Masayui
Japanese Fire Brigade And Ambulance Vehicles - by Takamatsu Kagawa City
Fire Engines And An Ambulance - by City OF Kawaguchi
Ambulance Kombi Paper Model - by Papermau - Download Now!