The Fennec Fox or Fennec
(Vulpes Zerda)
is a
small nocturnal fox
found in the
Sahara of North Africa
. Its most distinctive feature is
its unusually large ears
, which also serve to
dissipate heat.
Its name comes from the
Arabic word fanak, which means fox,
and the
species name zerda comes from the Greek word xeros which means dry
, referring to the
fox's habitat
. The
fennec is the smallest species of canid
. Its
coat, ears
, and
kidney functions
have adapted to
high-temperature, low-water, desert environments
. In addition, its
hearing is sensitive enough to hear prey moving underground
. It mainly
eats insects, small mammals, and birds
. The fennec has a
life span of up to 14 years in captivity
. Its
main predators are the African varieties of eagle owl
. The
fennec's fur
is prized by the
indigenous peoples of North Africa
, and
in some parts of the world, the animal is considered an exotic pet.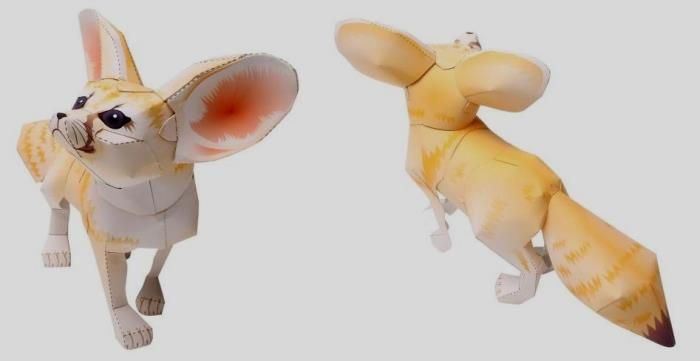 Fenecos, Raposas de Fennec ou Raposas-do-Deserto (Vulpes Zerda)
são
pequenas raposas
, sendo portanto
animais da ordem Carnivora e da família dos canídeos
.
Feneco vem do árabe "fanak"
palavra para
raposa
, e
zerda vem de "xeros"
,
palavra grega que significa seco
, descrevendo o
habitat do Feneco
. O
feneco é um animal de pequenas dimensões
, apesar de ter
orelhas de cerca de 15 cm,
para
perder facilmente calor
. O
peso máximo que chega a atingir é de 1,5 kg
. Chega a
medir 20 cm de altura e 40 de comprimento.
A
cauda pode medir até 15 cm
e o seu
pelo tem cor de areia para ajudá-lo a se esconder no deserto
. Outra
utilidade de seu pelo é ajudar o feneco a refletir os raios de sol durante o dia e conservar o calor durante a noite
. Além disto,
os dedos das patas são protegidos do calor da areia por uma camada de pelos
. Sua
dieta é baseada em insetos (por exemplo, gafanhotos), lagartos, pequenas aves e ovos
, além de
algumas plantas
, sua
única fonte de água vem dos alimentos
e ela
pode passar longos períodos sem ingerir nenhum líquido.
A
comida no deserto é rara
e, por isso,
quase todas as formas de vida do deserto servem de alimento para o feneco
,
salvo quando se trata de um animal mais forte que ele.
O
feneco
é, atualmente,
também um animal de estimação
.
Em alguns países, é permitida a sua criação em cativeiro.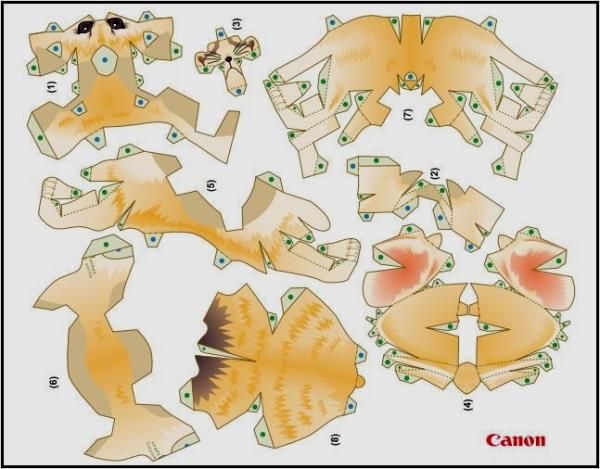 Link:
Fennec.Fox.Miniature.Paper.Model.by.Ayumu.Saito.&.Craft.Pocket
More Paper Models of Animals related posts:
Aquarium Diorama Papercraft - by Epson
BunnyGirls Donut Paper Toy - by Salazad / Olla Boku
Totoro Papercraft - by Studio Of M.M
Cute Paper Toys For Kids - by Paper Box World