This is Alien Genwaru,
the
one-eye star shaped monster
from the
classic Sci-Fi Japanese movie "Warning from Space" (1956)
. This very well done
paper model of Alien Genwaru
was created by
Japanese designer UHU02
.
If you like this model, I advise you to download the template soon
, because
UHU 02 models are only available for a short period.



Este é o Alien Genwaru,
o
monstro cíclope em forma de estrela
do
clássico de Sci-Fi japonês "Warning from Space" (1956)
. Esta
versão em papel
super bem feita do
Alien Genwaru
foi criada pelo
designer Japonês UHU02.
Se você gostou deste modelo, eu
aconselho que baixe-o logo,
pois
os modelos criados por UHU 02 só ficam disponíveis para download por um curto período.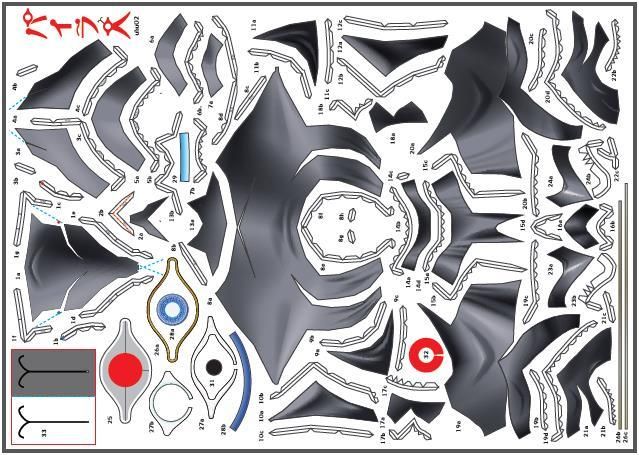 Link:
Warning.From.Space.Alien.Genwaru.Paper.Model.by.UHU02
More Sci-Fi Paper Models related posts:
Dune`s Spice Harvester Paper Model - by The 4ce
Star Trek`s Starfleet Paper Models - by Rawen
Latitude Zero Black Shark Spaceship - by Godzillu
Sci-Fi Series Stargate M.A.L.P. Vehicle - by Laul