Model Assembled and All Photo of this Post by Greek Designer and Modeler Minorius
A really beautiful paper version of Herbie, the Love Bug
, created by
Indonesian designer Dayat Wong
, from
Wongday Papercraft
website.
Don´T forget the password
to open the model
(you will find it right below to the download link)
. The
very well assembled model on the photos
is work by
Greek designer and modeler Minorius.

Uma bela versão em papel do Herbie, o Fusquinha Enamorado
, criado pelo
designer indonésio Dayat Wong
, do site
Wongday Papercraft.
Não se esqueça a senha para abrir
o modelo
(você o encontrará logo abaixo do link para download).
O
lindo modelo que você vê nas fotos deste post
foi montado pelo
designer e modelista grego Minorius.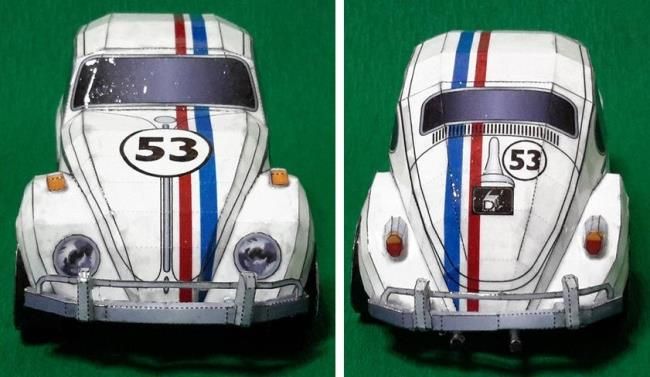 Link:
Herbie.Volkswagen.Beetle.Paper.Model.by.Wongday.Papercraft
More Volkswagen Paper Models related posts:
Volkswagen Transporter Van - by Papermau - Brazilian Kombi
VW Pickup Type 2 Paper Model - by Kdf-Wagen - VW Kombi
Volkswagen Type I - by Takumi - Volkswagen Fusca
Volkswagen Dealership Paper Model - by Paper House 1/64 - Concessionária Da Volks