This is a diorama showing, simply and without any historical or archaeological basis
, as could be,
in my imagination
, an
Egyptian Temple
, with its
running water diverted directly from the Nile River
. I'm
working on textures
and trying to
disassemble the virtual model
to convert it into
something physical
that
can be assembled without too much complication
.
More soon.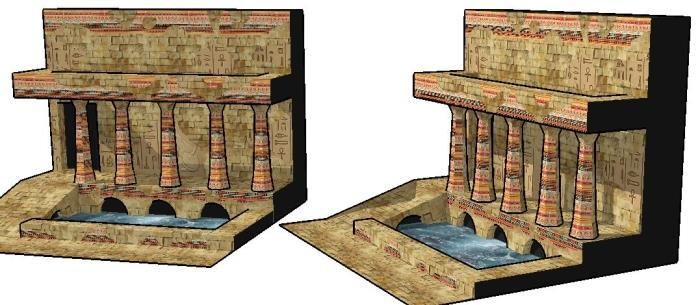 Este é um diorama mostrando, de forma simples e sem nenhum enbasamento histórico ou arqueológico
, como poderia ser,
na minha imaginação,
um
Templo Egípcio
, com sua
água corrente, desviada diretamente do Rio Nilo
. Eu estou
trabalhando nas texturas
e tentando
desmontar o modelo virtual para convertê-lo em algo físico
, que
possa ser montado sem muita complicação.
Mais em breve.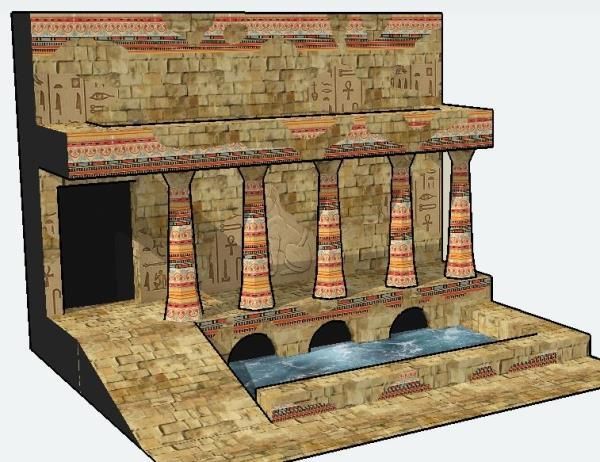 More Papermau Next Projects related posts:
Egyptian Temple Paper Model - by Papermau - More One Next Project
Old House In Olaria Paper Model - by Papermau - Next Project
Medieval Dock Paper Model - by Papermau - Some Advances
The Kitchen Stand Paper Model For Mini Figures - by Papermau - Next Project