Thanks to my friend Jo Kinzinger
, from
Wisconsin, USA
, that alerted me to
an error on the roof
of this model, here is a
corrected version
. I decided to
assemble the model
to see
if there was more something wrong. The result
you see in the
photos of this post
. If you liked and want to
build your own Stone House, the link is right below.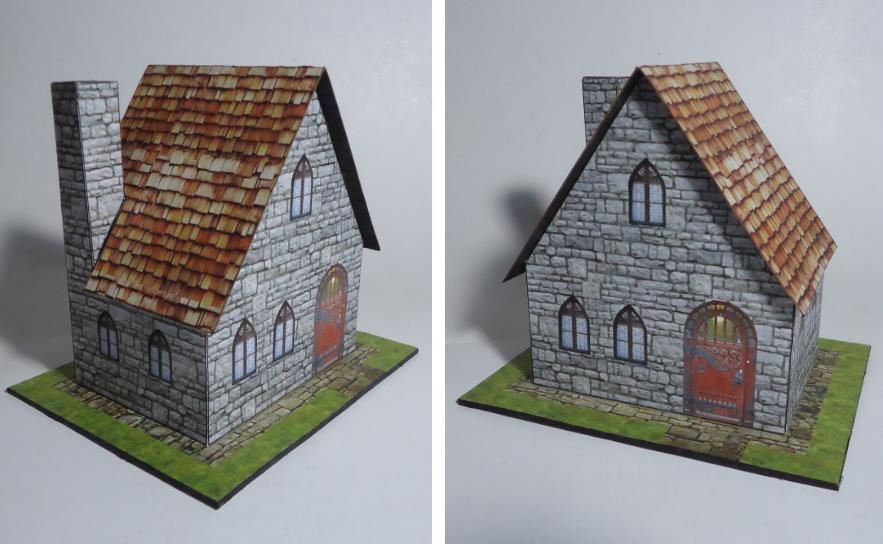 Graças a meu amigo Jo Kinzinger
, de
Wisconsin, EUA
, que me
alertou para um erro no telhado deste modelo
, aqui está uma
versão corrigida
. Eu aproveitei e
montei o modelo
, para
verificar se havia algo de errado
. O resultado você vê nas
fotos deste post
. Se você gostou e quer
montar sua própria Casinha de Pedra
, o
link está logo abaixo.
Link:
A.Simple.Stone.House.Paper.Model.by.Papermau.Fixed.And.Download.Now!
More European Architecture and Buildings Paper Models related posts:
Roman Castrum In Romania - by Papermau - Download Now!
WW2 European Buildings - by Perry`s Heroes - Casa Européias Da Segunda Grande Guerra
German House Paper Model - by Sohland An Der Spree
European Style House - by 3D Stadtmodell - Casa Européia