This very nice paper model
of the
1967`s Chevrolet Impala
, from
Supernatural tv series
, was created by
designer Gnatkip
. YYou will find also
a blank template to color the way you want.
Este modelo de papel bem legal
do
Chevrolet Impala 1967,
do seriado
Sobrenatural
, foi criado pelo
designer Gnatkip
. Você vai encontrar também
um modelo em branco para colorir do jeito que você quiser.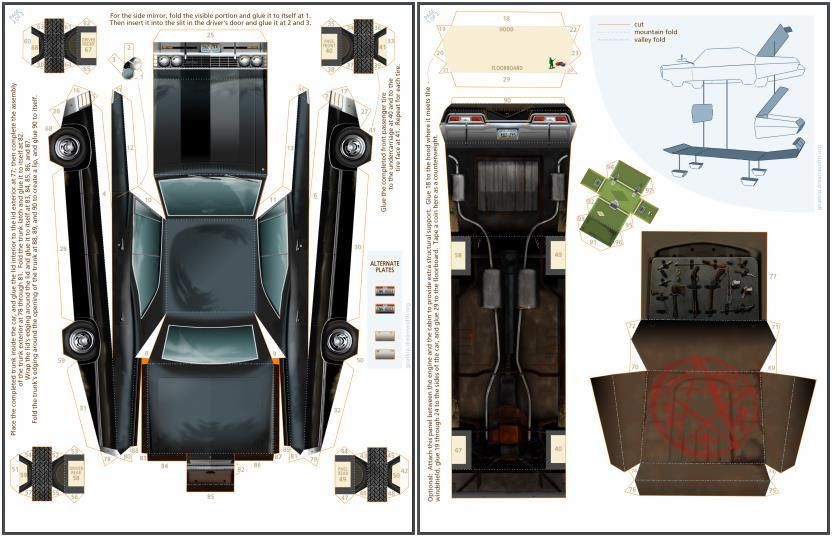 Link:
Supernatural.1967`s.Chevrolet.Impala.Paper.Model.by.Gnatkip
More Paper Models of Cars from Movies and Tv Series related posts:
Sons Of Anarchy Van Paper Model - by Papermau - Download Now!
Wacky Races - The Army Surplus Special - by Webdude - Carro Tanque
Breaking Bad - Vamonos Pest Van Paper Model - by Papermau Download Now!
Munster-Koach Paper Car -by Paper Inside - Carro Da Família Monstro