A simple paper model of a little building in only one sheet of paper, designed in MsPaint.
I think it will be useful for
Sci-Fi Dioramas, RPG And Wargames.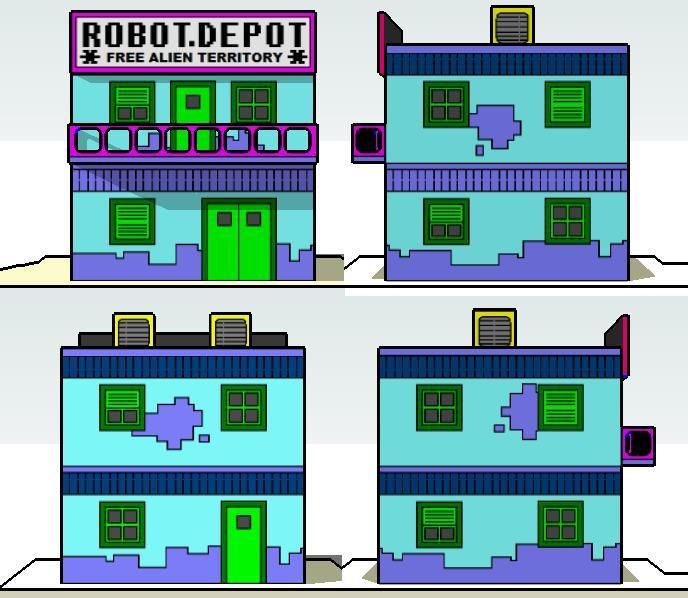 Um modelo de papel bem simples, em uma folha de papel, de um prédiozinho desenhado no Ms Paint.
Eu creio que será útil para
Dioramas Sci, RPG e Wargames.
Link:
The.Robot.Depot.Paper.Model.For.Sci-Fi.Dioramas.RPG.And.Wargames.by.Papermau.Download.Now!
More Paper Models for Dioramas, RPG and Wargames related posts:
Castle Facade And Towers Paper Models - by Norbtach
Princess Medieval Castle Paper Model - by Hugo L`Escargot
Le Salon - French Vintage Paper Model - by Agence Eureka / SarienSpiderDroid
Engine Shed Paper Model In 1/72 And 1/87 Scales - by Projekt Bastelbogen