This is a little Greek Temple,
more one
vintage paper model
I have
saved in my HD
. Originally
published in Spain
during the 1950`s
by
Recortables Bruguera.

Este é um pequeno Templo Grego
, mais um
modelo de papel antigo
que eu tenho
guardado em meu HD
. Originalmente
publicado nos anos 1950
pela
editora espanhola Recortables Bruguera.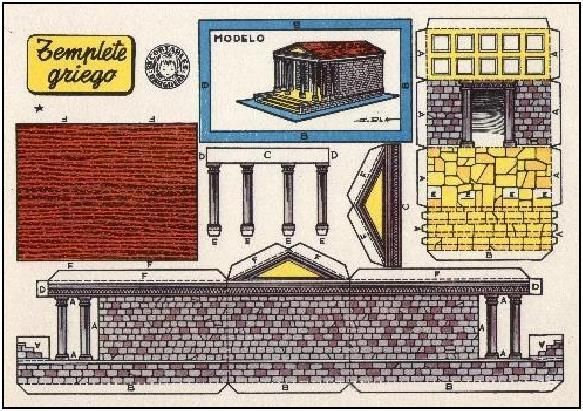 Link:
The.Greek.Temple.Vintage.Paper.Model.by.Recortables.Bruguera
More Vintage Paper Models related posts:
Vintage Doll House Paper Model With Furniture - by Bonnie Jones - via Picasa
German Vintage Locomotives - by Bastelbogen On Line
At The Photographer - Papercraft Vintage Diorama - by SarienSpiderDroid / Agence Eureka
Colonial Era Butcher Vintage Paper Model - by National Museum of Play - Açougueiro da Época Colonial