Created by the talentest team from Metmania, Japanese website
, here are some cool
paper models of Formula 1 racing vehicles in SD style (super deformed style).
There is much
controversy
over
what was the Formula 1 golden era
, but I think I can say that
these vehicles belonged to a time
when the
expertise of the pilots could win a race,
even with
inferior cars.
So I think it is not wrong to say that
these vehicles from the 1970`s are part of the golden age of Formula 1.

Criados pela talentosa equipe do site Metmania, do Japão
, aqui estão alguns
modelos de papel
bem bacanas de
carros de corridas de Fórmula 1
em
estilo SD (estilo super deformado).
Há
muita controvérsia
sobre
qual foi a era de ouro da Formula 1,
mas creio que posso dizer que
estes veículos pertenceram a um tempo em que a perícia dos pilotos podia ganhar uma corrida,
mesmo com
carros inferiores
. Então creio que não é errado afirmar que
este veículos dos anos 1970 são parte da era de ouro da Formula 1.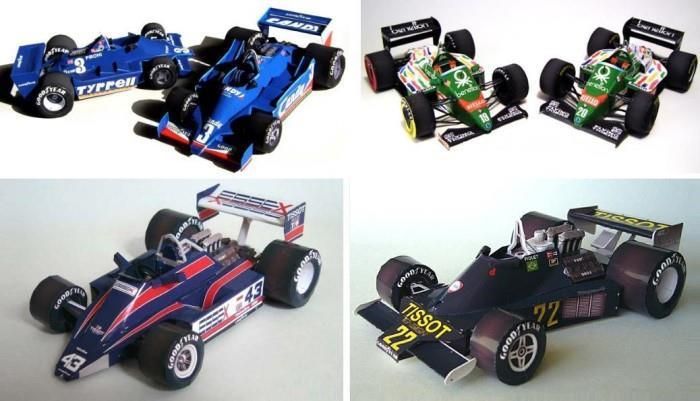 Link:
Formula.1.Golden.Era.Paper.Models.In.SD.Style.Series.4.by.Metmania
More Formula 1 Paper Models related posts:
Build Your Own Lotus Formula 1 Paper Car - by Lotus F1 Team
Formula One Paper Cars - by Paper Replika
1967`s Lotus 49 Formula 1 Paper Car - by Kamaboko
Formula 1 Dioramas And Acessories - by Metmania Fan