This is the BBVA Continental Bank Stand/Diorama papercraft.
I think that
Hot Wheels and Matchbox collectors
will love this
little facade In 1/64 scale
, created by
Peruvian designer Marco Antonio Checa Funcke.
There are
more three nice dioramas
created by
Marco
and
you will find the links for each one
at the
end of this post.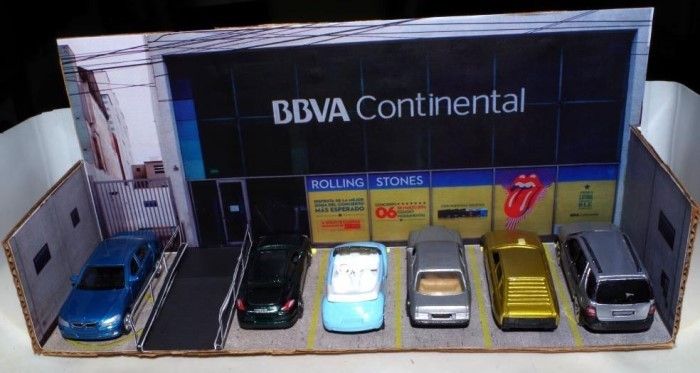 Este é o modelo de papel Stand/Diorama do BBVA Continental Bank
. Eu acho que os
colecionadores de miniaturas Hot Wheels e Matchbox
irão adorar este
papercraft na escala 1/64
, criado pelo
designer peruano Marco Antonio Checa Funcke.
Há mais
três dioramas criados por Marco
e você encontrará
os links para cada um deles
no
final deste post.

Link to download the model:
Continental.Bank.In.1/64.Scale.by.Marco.Antonio.Checa.Funcke.Download
Link to construction report:
Continental.Bank.In.1/64.Scale.by.Marco.Antonio.Checa.Funcke.Instructions
More Paper Model Dioramas in 1/64 Scale by Marco Antonio Checa Funcke:
Dental Cabrera Diorama Paper Model For Miniatures in 1/64 Scale - by Marco Antonio Checa Funcke
Inkafarma Diorama Paper Model In 1/64 Scale - by Marco Funcke
Nova Skin Diorama Paper Model For Miniatures In 1/64 Scale - by Marco Antonio Checa Funcke