This Police Mecha Robot T2 paper model with great textures
was created by
Czech designer Jan Rakur,
from
Aliens Papercraft
website. You will need
three sheets of paper
to build this.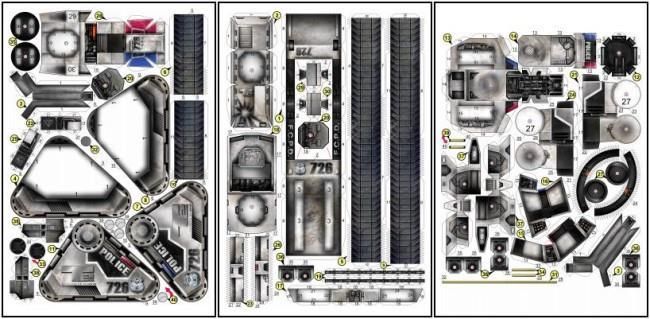 Este modelo de papel de um Robô Mecha Policial
com
ótimas texturas
foi criado pelo
designer tcheco Jan Rakur
, do site
Aliens Papercraft.
Você precisará de
três folhas de papel
se decidir montá-lo.
Link:
Mechové.Police.Mecha.Robot.T2.Paper.Model.by.Aliens.Papercraft
More Paper Models of Robots related posts:
Paper Toy Robots In Cubic Style - by 7eater`s Cubees
Easy-To-Build Cubic Robot Paper Toy - by Roaring Design
Rorobotan Robot Paper Model - by Dikids
Henchman Robot Paper Toy - by The Bat - Via Pepakura Gallery - Robô Escudeiro