Offered by Sanda Sakamoto
website, this is a traditional Japanese Family House, with its
adjacent garage
. This model is in a
scale between 1/144 and 1/160 (N scale)
, so it is
perfect for Dioramas, Train Sets, RPG and Wargames.
When on the page,
click on the red and yellow buttons to download the templates and instructions.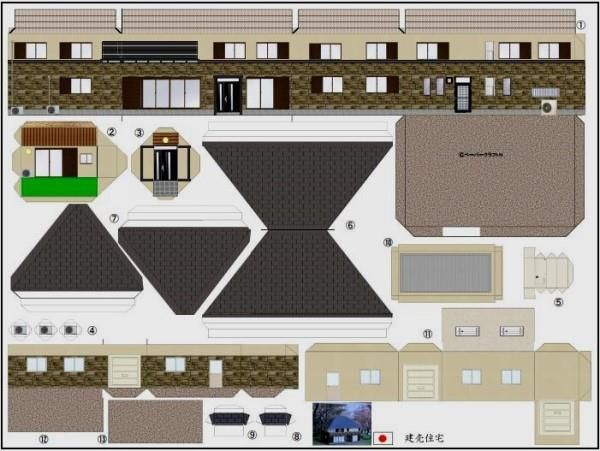 Oferecida pelo
site
Sanda Sakamoto
, do
Japão
, este é o modelo de papel de uma
Casa de Família Tradicional do Japão
, com sua
garagem adjacente.
Ela está
entre as escalas 1/144 e 1/160 (escala N)
, então é
perfeita para Dioramas, Maquetes Ferroviárias, RPG e Wargames.
Quando na página,
clique nos botões vermelhos e amarelos para baixar o modelo e as instruções.
Link:
Japanese.Family.House.Paper.Model.by.Sakamoto.Sanda
More Japanese Architectural Paper Models related posts:
209 Japanese Lighthouses - by Tokokai.Org - 209 Faróis Japoneses
Old Japanese Village - via Paper Modelers Forum - Velha Vila Japonesa
Gasshoku Japanese House - by Canon - Casa Tradicional Japonesa
Takadono Tatara - Old Steel Industry - by Sugatani