The Real Thing - Restored
This very well done paper model version of the French Tank Somua S35, in 1/72
scale, was created by
Japamese designer Mr. Cube
, from
Lazy Life
website.
The SOMUA S35
was a
French Cavalry tank
of the
Second World War
.
Built from
1936 until 1940
to equip the
armoured divisions of the Cavalry
, it was for its time
a relatively agile medium-weight tank
,
superior in armour and armament to its French and foreign competitors
, such as the
contemporary versions of the German Panzerkampfwagen III
.
It was constructed from
well-sloped, mainly cast, armour sections
, that however
made it expensive to produce and time-consuming to maintain.
Read more at
French.Tank.Somua.S35.at.Wikipedia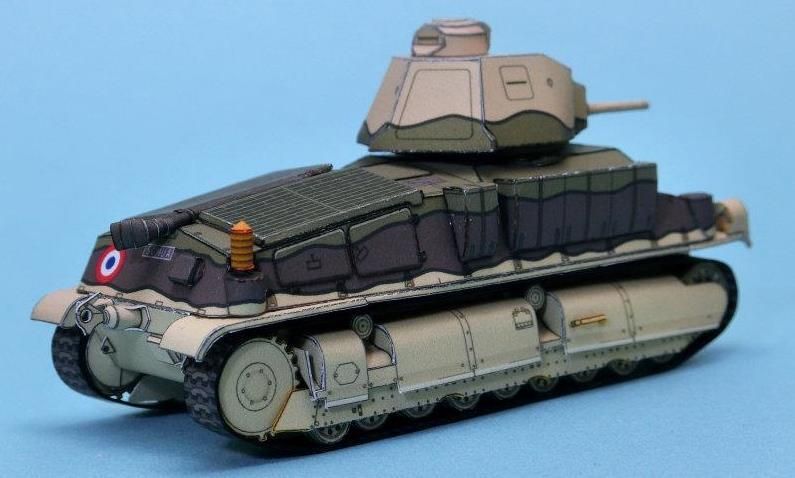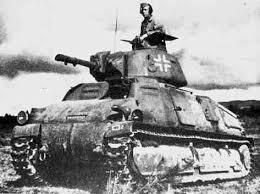 A Captured SomuaS35
Esta versão em papel muito bem feita
do
Tanque Francês Somua S35
, na
escala 1/72,
foi criada pelo
designer Japonês Mr. Cube
, do site
Lazy Life.O SOMUA S35 era um tanque Francês da Segunda Grande Guerra Mundial
.
Construído entre os
anos de 1936 e 1940
para equipar as
divisões blindadas da cavalaria
, era um
tanque médio relativamente ágil
,
superior em armadura e armamento aos seus concorrentes franceses e estrangeiros
, melhor que as versões contemporâneas do
Panzerkampfwagen III alemão.
Era feito de
muitas peças angulosas
e
sua montagem envolvia muitas etapas diferentes
, o que acabou tornando sua
produção muito cara e demorada.
Saiba mais em
Tanque.Francês.Somua.S35.na.Wikipedia
Link:
French.Tank.Somua.S35.Paper.Model.In.1/72.Scale.by.Mr.Cube
More Paper Models of Military Vehicles in 1/72 Scale related posts:
WW2`s Japanese Medium Tank Chi-Nu Paper Model - by Lazy Life
WW2`s M2A1 North American Light Tank Paper Model - by Perry`s Paper
1927`s Interwars Light Tank T1E1 Paper Model - by Alberto Perilli - via Thailand Namotasa
Renault FT 17 Paper Model- The World's First Modern Tank - by PeaGrafis - via Le Forum En Papier