Model Assembled and Photo by MisterBill82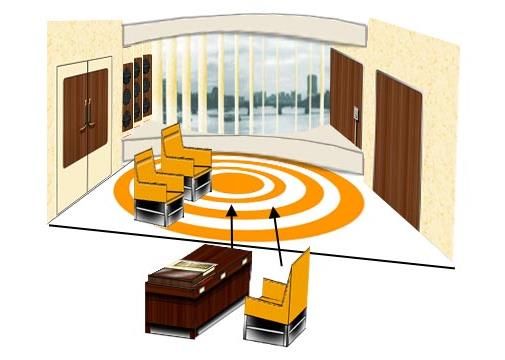 This beautifull retro-style office playset
came from a
1968`s episode from Doctor Who, classical Sci-Fi British tv series
. This
paper model version
of
Tobias Vaughn's Office
was created by
designer Phil, from Action Figure Theatre
website and the
photo below was taken by North American designer and modeler MisterBill82
, wich also
assembled the model
.
- Thanks to Bill, for this really cool design and to MisterBill82, for the photo and the neat assembly.
- When
printed in A4 format
, this
diorama is perfect for 5" action figures.
Este belo playset de um escritório em estilo retrô
veio de um
episódio da clássica série Sci-Fi britânica Doctor Who
. Esta
versão em papel
do
Gabinete de Tobias Vaughn
foi criada pelo
designer Phil, do site Action Figure Theatre
e a
foto abaixo foi tirada pelo designer e modelista norte-americano MisterBill82
, que também
montou o modelo
. -
Obrigado a Bill, para este belíssimo design também a MisterBill82, pela foto e pela inspirada montagem.
- Quando
impresso em formato A4
, este diorama é
perfeito para miniaturas em escala de 5 polegadas.
Link:
Doctor.Who.The.Invasion.Tobias.Vaughn's.Office.Playset.by.Action.Figure.Theatre
More Sci-Fi Paper Models related posts:
V - The Visitors - Skyfighter, Transport and Tanker Paper Models - by Infochaos
UFO - S.H.A.D.O. Mobile Vehicle Paper Model - by Gary Pilsworth
Battlestar Galactica - Colonial Shuttle Paper Model - by Paper Aviation
Pan Am Space Clipper Orion - by Gary Pilsworth - via DPileggi