What lovely couple to celebrate Valentine's Day!
Easy-to-build
and occupying
only one sheet of paper
, there are
no excuses for you not build one of these for your love
, by
laziest and uncoordinated
that you may be. Created by
German designer Markus Fischer
, from
Digitprop
website.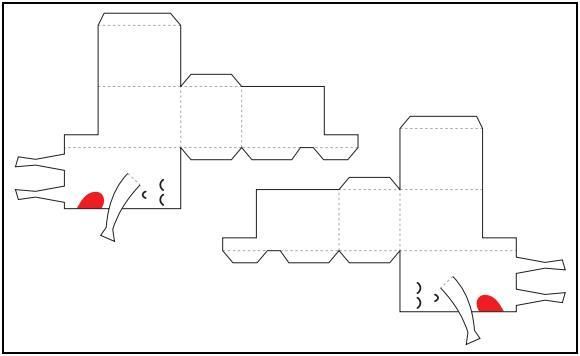 Que lindo casal para celebrar o Dia dos Namorados!
Bem
fácil de montar
e ocupando
apenas uma folha de papel,
não há desculpas
para que você
não faça um destes para seu amor
, por mais
preguiçoso(a) e sem coordenação que você seja
. Criação do
designer alemão Markus Fischer
, do site
Digitprop.
Link:
Cute.Valentine's.Couple.On.A.Shelf.Papercraft.by.Digitprop
More Valentine`s Day Paper Models related posts:
Ukulele Valentine Heart Box Papercraft - by Pizza By The Slice
Gerbera Bouquet Pop Up Card - by Canon
Valentine`s Day Pixely Pop-Up Card - by Minieco - Cartão Pop-Up Dia Dos Namorados
Romantic Treasure Chest Paper Model - by Romanticraft