By Brazilian website Papiro Model
, here is a
very easy-to-build paper model
of a
1973`s Brazilian Militar Brigade Chevrolet Veraneio.
You will need
only one sheet of paper
to build yours.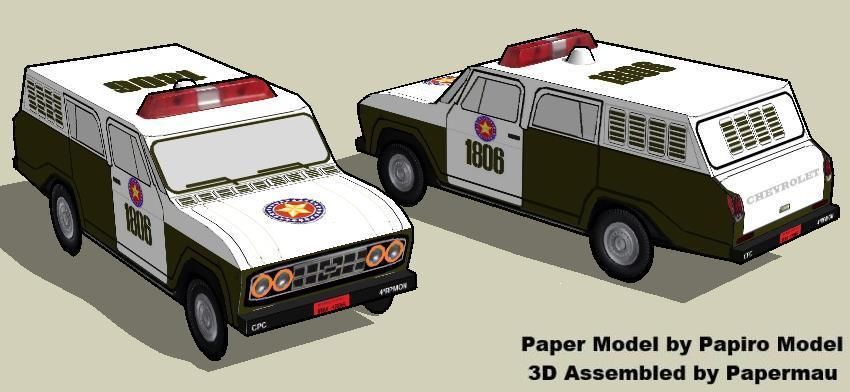 Do site brasileiro Papiro Model
, esta é a
Chevrolet Veraneio 1973, o famoso Camburão
, usada pelo
Brigada Militar do Rio Grande do Sul.
Você precisará de
apenas uma folha de papel
para montar a sua.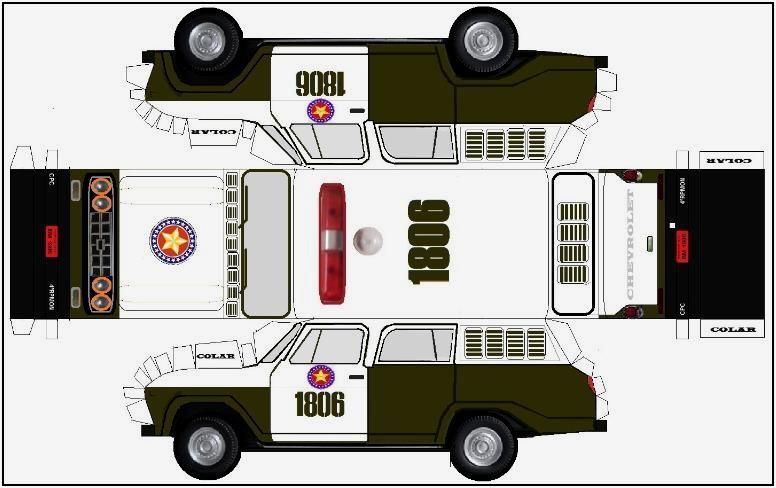 Link:
1973`s.Brazilian.Militar.Brigade.Chevrolet.Veraneio.Paper.Model.by.Papiro.Models
More Paper Models of Brazilian Vehicles related posts:
Volkswagen Transporter Van - by Papermau - Brazilian Kombi
Brazilian Volkswagen SP2 Paper Car - by Ronaldo M
Brazilian Fire Brigade Trucks Paper Models - by Street Paper
Aero Willys Brazilian Paper Car - by Hiperfanauto - Aero Willys Brasileiro