Now you can build your own Kellogg`s Fire House,
thanks to
Ed and Bettina Berg,
from
Toy Connect
website, which
preserved, restored and now kindly share
this
rare paper model.
Between
1956 and 1957,
when you bought
Kellog`s Corn Flakes cereal
in the
back of the package
you find the templates
to build this building. And if you could
send 25 cents of dollar by mail to Kellogg`s
, they sent you
six fire vehicles
to complete the playset.
Good old days
, huh? -
"Thanks, Ed and Bettina, for this really nice model! Greetings from Brazil!" - Mauther
Agora você pode montar seu próprio Quartel de Bombeiros da Kellog`s
, graças ao
Ed e a Bettina Berg,
do site
Toy Connect
, que
preservaram, restauraram
e agora
gentilmente compartilham
este
raro modelo de papel
. Entre os anos de
1956 e 1957
, quando você comprava os
cereais da Kellog`s
, no
verso da embalagem
você encontrava os
templates para montar este prédio
. E se você
enviasse 25 centavos de dolar pelo correio para a Kellogs
, eles te
mandavam em troca seis veículos de bombeiros
para
completar o playset.
Bons tempos, heim?
-
"Muito obrigado Ed e Bettina, por este modelo muito bacana! Saudações do Brasil!" - Mauther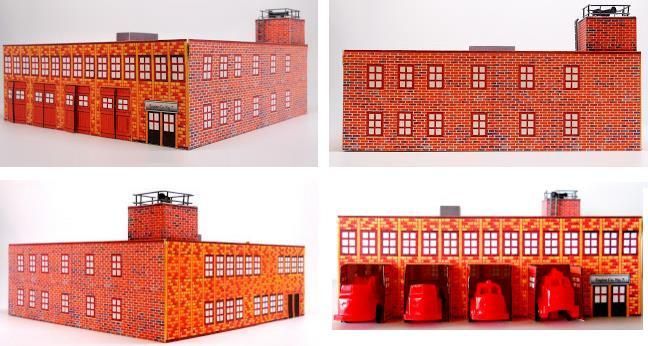 Link:
1956`s.Kellogg's.Fire.House.Vintage.Paper.Model.by.Toy.Connect
More Vintage Paper Models related posts:
Paper Model History - 1860`s Model Zoo - by Power House Museum
Father Soap Paper Toy Vintage Advertsing - by Agence Eureka
Make your Own Theater And Circus - by Victoria and Albert Museum
Vintage Paper Dolls - by Centsprent - Via Picasa Web