The Pazo of Falzarego
(
2109 m
) is a
mountain pass of Venetto
, in the
province of Belluno
, which
connects l`Alto Agordino and Cortina d'Ampezzo
through the S
tate Road 48
. This
paper model
was created by
Italian designer Cesare Bianchi
, from
Forbicolla website.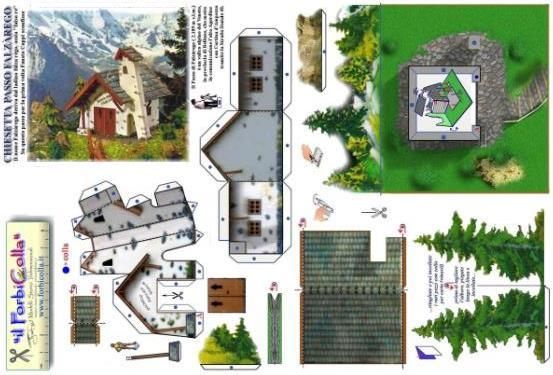 O Pazo de Falzarego
(
2.109 m
) é um
posto de passagem da montanha de Venetto,
na
província de Belluno
, que
conecta o l`Alto Agordino e a Cortina d'Ampezzo
, através da
Estrada Estadual 48
. Este
modelo de papel
foi criado pelo
designer italiano Cesare Bianchi
, do
site Forbicolla.
Link:
Pazo.Of.Falzarego.Mountain.Pass.Paper.Model.by.Forbicolla
More Italian Architecture and Buildings Paper Models related posts:
Mausoleum Of Hadrian Paper Model - Castel Sant'Angelo - by Canon
Venice Diorama Paper Model - by Papermau - Download Now!
Finale Emilia Clock Tower Paper Model - by Domatine
Italian Tavern Paper Model - by Saso Luigi Home Page