This very well done paper model
of the
Halcyon-Class Light Cruiser Pillar Of Autumn
was created by
North American designer Bryan Tan, aka RocketmanTan
. In
Halo
videogame, the
UNSC Pillar of Autumn (C-709)
was a
Halcyon-class light cruiser in the UNSC Navy
. It was informally referred to as the
Autumn, and its name abbreviated to "PoA."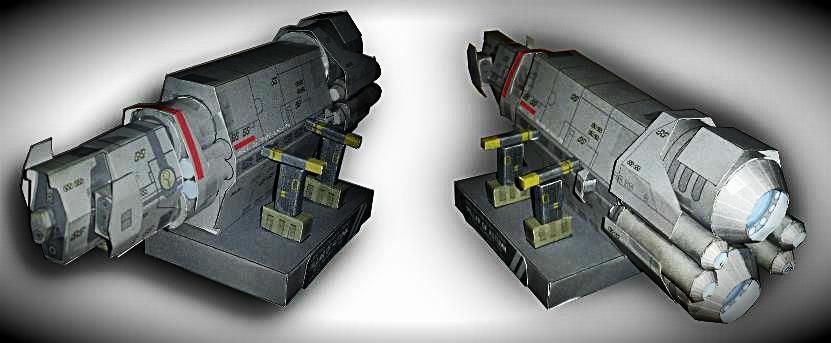 Este modelo de papel
muito bem feito da
Halcyon-Class Light Cruiser Pillar Of Autumn
foi criado pelo
designer norte-americano Bryan Tan, aka RocketmanTan.
No videogame
Halo
, a
UNSC Pillar of Autumn (C-709)
é um
cruzador leve classe Halcyon da UNSC Navy.
Informalmente chamado de
Autumm, seu nome foi abreviado para "PoA".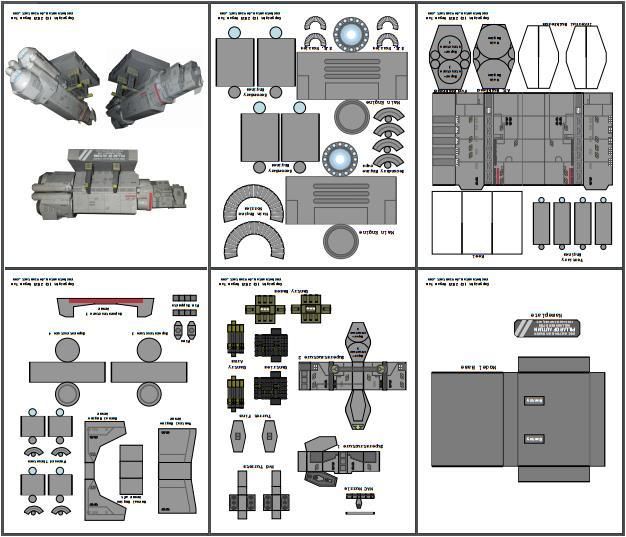 Link:
Halo.Halcyon.Class.Light.Cruiser.Pillar.Of.Autumn.Paper.Model.by.RocketmanTan
More Paper Models from Videogames related posts:
Big Sister From BioShock2 - by Destro2k - via Deviant Art
Shiva Statue From Tomb Raider 3 - by Sascha Craft
Gilgamesh Great Genbu Armor - by Ace / Final Fantasy Papercraft
Angry Birds Paper Model Play Set - by Hobikitkertas