2016 will be the Year of the Monkey
according to
Chinese zodiac
. The
Year of the Monkey
will start from
Feb. 8, 2016 (Chinese New Year) and last to Jan. 27, 2017.
This cut paper toy is offered by
Papermodel Studio, Japanese website.
There you will find paper toys of
the Chinese horoscope animals since 2011.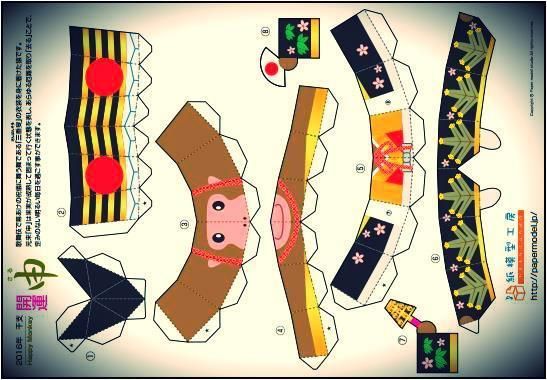 2016 será o Ano do Macaco
de acordo com
horóscopo chinês
. O
ano do macaco
terá início a partir
08 de fevereiro de 2016 (Ano Novo Chinês) e vai até 27 janeiro de 2017.
Este simpático paper toy é oferecido pelo site
Papermodel Studio
, do
Japão
. Lá você encontrará
animais do Horóscopo chinês desde 2011.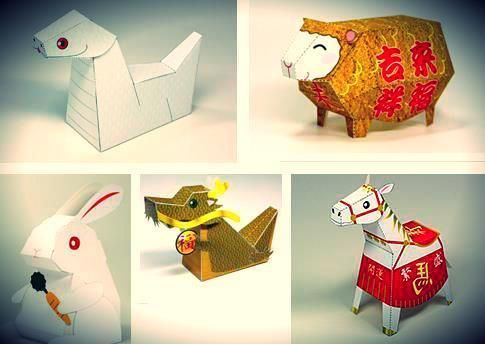 Link:
2016`s.Year.Of.The.Monkey.Paper.Toy.by.Papermodel.Studio
More New Year and Lucky Items Paper Models related posts:
New Year Special - Relax Bear With Kadomatsu - by Kumarira
Kadomatsu Good Luck Amulet - by Yamaha - Amuleto Asiático
Tutorial - Chinese New Year Fan - by Crafts Kaboose
Chinese Dragon Papercraft - by Tina Kraus - Dragão Chinês