Model Assembled and Photo by Momir Farooq
Created by North American designer Momir Farooq,
this is the
Snowspeeder,
from
Star Wars universe
, here in a
detailed miniature version in 1/50 scale
. According to
Farroq
, the completed model is
just over 3.5 inches long.
A nice model for
Dioramas, RPG and Wargames
or just to
decorate your Star Wars shelf.

Model Assembled and Photos by SarienSpiderDroid
Criado pelo designer norte-americano Momir Farooq
, este é o
Snowspeeder
, do
universo de Star Wars
, aqui em uma
versão em miniatura super detalhada na escala 1/50
. De acordo com
Farroq
, o modelo completo tem
um pouco mais de 3,5 polegadas de comprimento.
Um modelo bem legal para
Dioramas, RPG e Wargames
ou apenas para
decorar sua estante Star Wars.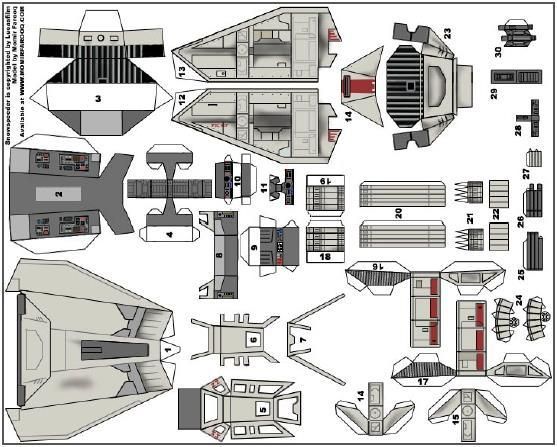 Link:
Star.Wars.Miniature.Snowspeeder.Paper.Model.by.Momir.Farooq
More Star Wars Paper Models related posts:
Vintage "Star Wars" Death Star Play Set - by Erik Stormtrooper
Star Wars`T-47 Snowspeeder Paper Model - by Julius Perdana - Paper Replika
Star Wars Tie Pilot and Arf Trooper - by Noturno Sukhoi
Star Wars` Chewbacca Big Head Paper Toy - by Chemical 9