A really beautiful micro scale diorama called La Haye Sainte
, created by
The Carpet General
. This model was
intended to be used in Wargames
and can be
resized, if necessary.
Occupying
only one sheet of paper
, this is a
model
that
will please not only the board games lovers
, but also those who appreciate
architectural dioramas.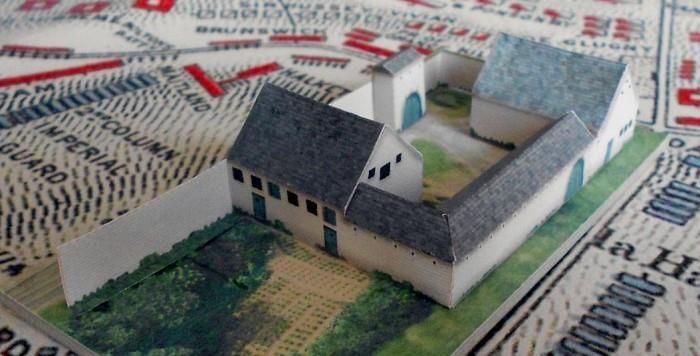 Um belo diorama em micro escala chamado La Haye Sainte,
criado por
The Carpet General
. Este modelo foi feito com a intenção de ser
usado em Wargames
e pode ser
redimensionado, se necessário.
Ocupando
apenas uma folha de papel
, este é um
modelo
que agradará não só os
amantes de jogos de tabuleiro
, mas também aqueles que apreciam
dioramas arquitetônicos.
Link:
La.Haye.Sainte.Micro.Diorama.Paper.Model.by.The.Carpet.General
More Paper Models for Dioramas, RPG and Wargames related posts:
Castle Facade And Towers Paper Models - by Norbtach
Princess Medieval Castle Paper Model - by Hugo L`Escargot
Le Salon - French Vintage Paper Model - by Agence Eureka / SarienSpiderDroid
Engine Shed Paper Model In 1/72 And 1/87 Scales - by Projekt Bastelbogen