These are the legendary Katanas used by Zoro
, from
One Piece anime and mangá series.
These
perfect paper model versions
in
1/1 scale
were created by
French designer and modeler Jérémy Liochon
, from
Hellsword Papercraft
website.
A really cool present for all fans of One Piece and Cosplayers!
-
You will find the models in two formats
:
PDF and PDO (Pepakura)
, so you can
print the models with the PDF format and use the PDO format as guide,
because it
can be visualized in 3D.
If you don`t have
Pepakura Viewer Free Version
yet, the
link to download
is at the
end of this post.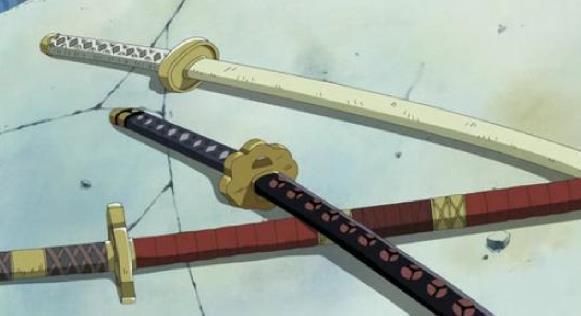 Estas são as lendárias Katanas
usadas por
Zorro,
da
série de animes e mangás One Piece
. Estas
perfeitas versões em papel na escala 1/1
foram criadas pelo
designer e modelista francês Jérémy Liochon
, do site
Hellsword Papercraft.
Um belo presente para Cosplayers e os fãs de One Piece.
-
Você encontrará os modelos em dois formatos: PDF e PDO (Pepakura),
então você pode usar o
PDF para imprimir as peças e o PDO como guia de montagem
, já que com ele você pode
visualizar os modelos em 3D.
Se você ainda não tem o programa
Pepakura Viewer Versão Gratuíta,
o
link para baixá-lo
se encontra no
final deste post.
Link to download the model:
One.Piece.Zoro's.Katanas.Life.Size.Paper.Models.by.Hellsword
Link to Pepakura Viewer Free Version:
Pepakura.Viewer.Free.Version.Official.Page
More 1/1 Scale Paper Models related posts:
Scarecrow Mask Papercraft In 1 / 1 Scale - by Gankutsu-O-Taku
Medieval Brodsword Paper Model - by Ray O`Bannon
Unadon Traditional Japanese Food In 1 / 1 Scale - by Wombat
The Weekend Pic - Colt M1911 Silverballer In 1 /1 Scale - by Freeline46 Paper Replika