You will need six sheets of paper
to build this
Dracula`s Bust
, offered by
Frankenpaper
website. A really nice
Halloween paper model
to
put at window,
or to
decorate yor desk or bookshelf.
Você precisará de seis folhas de papel
para montar este
Busto do Drácula
, oferecido pelo site
Frankenpaper
. Um
modelo de Dia das Bruxas bem legal para por na janela
ou
decorar sua mesa de trabalho ou estante de livros.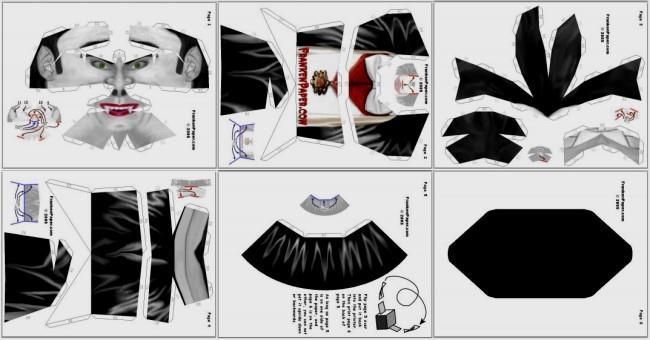 Link:
Halloween.Special.Dracula`s.Bust.Paper.Model.by.Frankenpaper
More Halloween Paper Models related posts:
Halloween Special - Professor Pumkin's Boo Bus - by The Toy Maker
Witch's House In The Forest - by Papermau - Download Now!
Halloween Special - Ghost Tree Papercraft - by Canon
Halloween Special - Child`s Hearse Paper Model - by Vinsart