This easy-to-build Miniature Guitar
was created by
German designer Markus,
from
Digitprop
website. Nice to
decorate your desk top or bookshelf,
or to give as
a little gift for that friend musician
.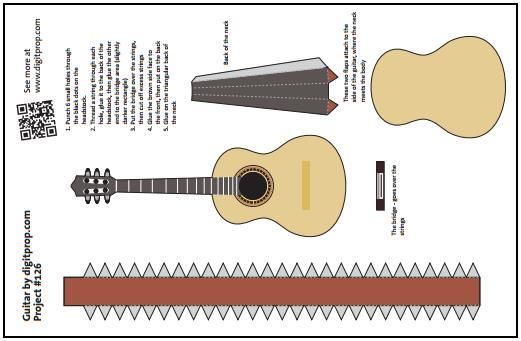 Este Violão em Miniatura bem fácil de montar
foi criado pelo
designer alemão Markus
, do site
Digitprop
. Legal como
decoração de sua mesa de trabalho ou estante,
ou ainda como um
presente para aquele seu amigo músico.
Link:
Easy.To.Build.Miniature.Guitar.Paper.Model.by.Digitprop
More Guitars and Musical Instruments related posts:
Classic Guitar - by Renova Models - Violão Clássico
Eletric Guitars - by - Paper Guitar.Com - Guitarras Elétricas
Morris Acoustic Guitar Paper Model - by David.Co - Violão Acústico
Papercraft Ukulele - by Pizza By The Slice