Did you know that Microsoft
shares
exclusive paper models
on its website? You will find
a lot of models there
, most easy to assemble. This
Tower of Pisa is
one of the not so simple models.
One drawback: To view and print Microsoft models you will have to compulsorily use Powerpoint.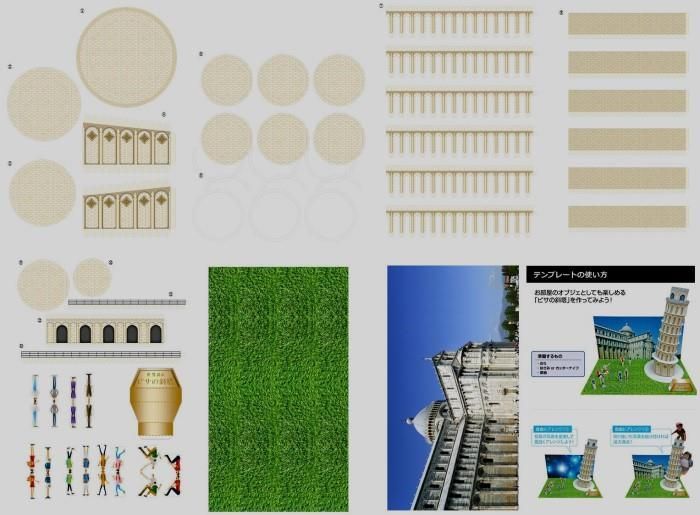 Você sabia que a Microsoft
compartilha
modelos de papel exclusivos
em seu website? Você vai encontrar
um monte de modelos lá
, a maioria bem fácil de montar. Esta
Torre de Pisa
é um dos modelos não tão simples.
Um senão: para visualizar e imprimir os modelos da Microsoft você terá que obrigatoriamente usar o Powerpoint.
Link:
The.Tower.Of.Pisa.Paper.Model.Diorama.by.Microsoft
More Paper Models of Ancient Architecture and Buildings related posts:
Petra Treasure Paper Model In 1/72 Scale - by Papermau - Download Now!
Greek-Roman Ruins Diorama - by Papermau - Ruínas Greco-Romanas Download Now!
Greek Temple Paper Model - by Papermau - Download Now!
Roman Castrum In Romania - by Papermau - Download Now!