My friend Pascal, from France,
presents a
new beautiful paper model in 1/50 scale
of an old
Citroen Dealership
. Every time
he creates a new model, he kindly send me a message with pictures and the download link
. I really
appreciate this gesture
, because besides being
a form of consideration,
greatly
facilitates the work on the blog.
All the
beautiful photos on this post are from Pascal
and if you want to
see more of his work
, visit his page on
Le Forum En Papier
. The
link is below,
along with the
link to download the templates.
-
Thanks, Pascal!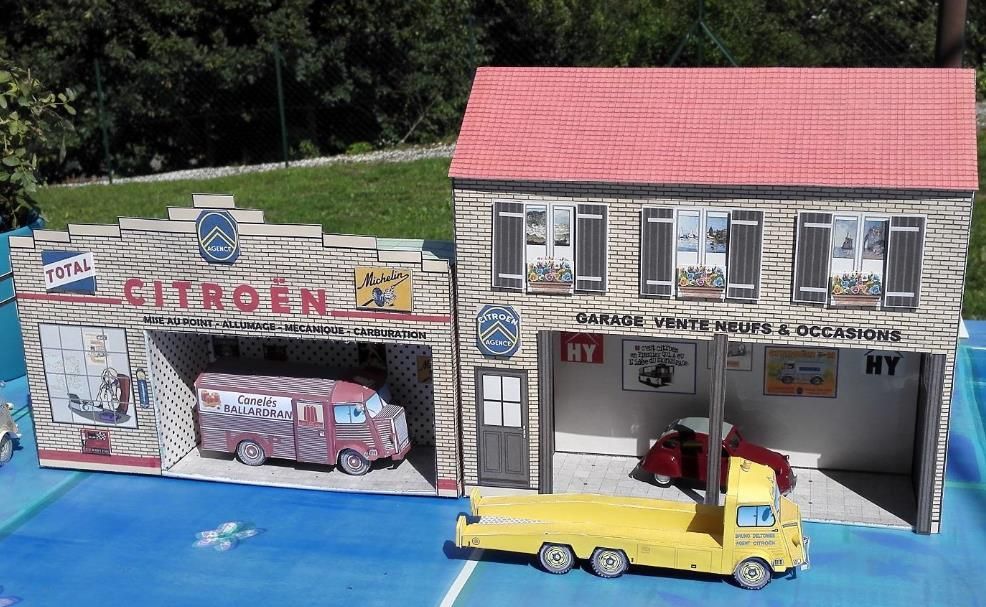 Meu amigo Pascal, da França
nos apresenta um
belíssimo novo modelo de papel na escala 1/50
de uma
antiga Concessionária da Citroen.
Toda vez que ele cria um
novo modelo
,
ele gentilmente envia-me uma mensagem com fotos e o link para download.
Eu realmente
aprecio este gesto
, porque além de ser
uma forma de consideração, facilita bastante o trabalho no blog.
Todas as
belas fotos deste post
são do
Pascal
e se você quiser
conhecer mais de seu trabalho
, visite sua página no
Le Forum En Papier.
O
link está logo abaixo,
juntamente com o
link para baixar o modelo.
-
Valeu, Pascal!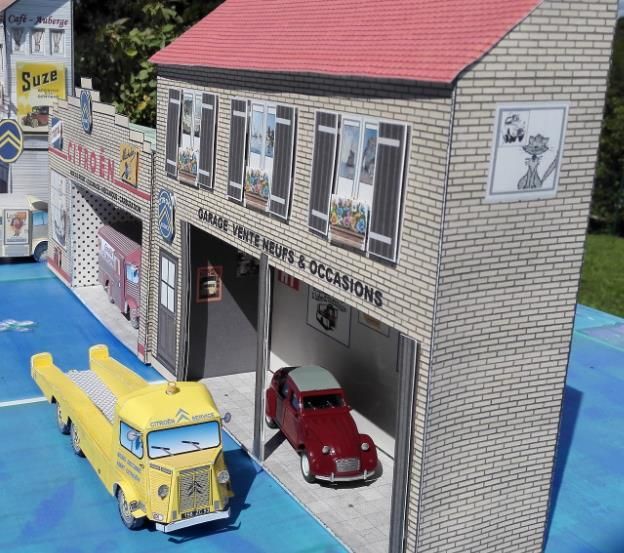 Direct link to download the model:
Citroen.HY.Le.Beau.Dealership.Diorama.Paper.Model.by.Pascal
Link to Pascal`s page at Le Forum En Papier:
Pascal`s.Paper.Creations.at.Le.Forum.En.Papier
More Architectural Paper Models in 1/50 Scale related posts:
French City Of St Hy Le Beau Architectural Paper Models - by Pascal
City Of St Hy Le Beau Family Inn & Cafe Paper Model - by Pascal
Red Army At Berlin Paper Model Diorama - by World Of Tanks
The Vintage Service Station Paper Model - Oil Painting Version - by Papermau - Download Now!