Here is more next project: the Railway Warehouse.
The model is
already done,
but I need to
add tabs, correct some little mistakes and arrange the parts
in the sheets.
Download soon.
Aqui está mais um próximo projeto: O Armazém Ferroviário.
O modelo está
quase pronto,
mas eu tenho que
fazer as abas, corrigir alguns pequenos erros e arranjar as peças
nas folhas.
Download em breve.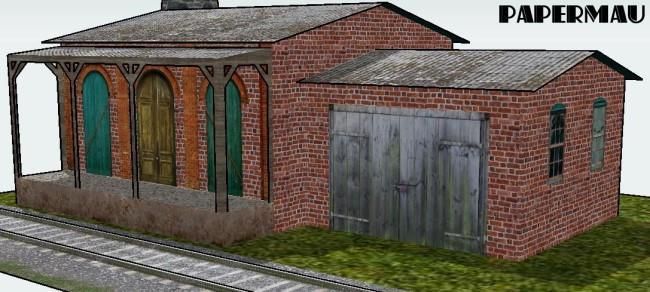 More Papermau Next Projects related posts:
The Kitchen Stand Paper Model For Mini Figures - by Papermau - Next Project
Old House In Olaria Paper Model - by Papermau - Next Project
Medieval Dock Paper Model - by Papermau - Some Advances
Titanic Sunk Paper Model - by Papermau - Some Images