Fumizuki is a character
from the
Japanese card game, videogame, anime and mangá series Kancolle
. In the series she is a
Mutsuki Class Destroyer.
This
paper doll version of Fumizuki
was created by
Japanese designer Nobi
and was originally posted at
Pepakura Gallery website.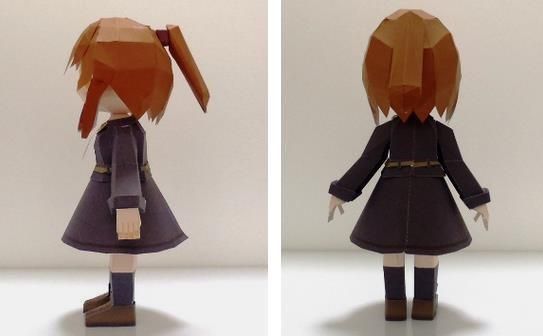 Fumizuki é uma personagem
da série de
jogos de cartas, videogames, anime e mangá Kancolle.
Na série ele é um
Destroyer Classe Mutsuki
. esta
versão em papel da Fumizuki
foi criada pelo
designer japonês Nobi
e foi originalmente postada no site
Pepakura Gallery.
Link:
Kancolle.Mutsuki.Class.Destroyer.Fumizuki.Paper.Doll.by.Nobi
More Paper Dolls in Anime Style related posts:
Magical Girl Kazumi Paper Doll - by Seisaku Diary
Princess Paper Doll Anime Style - by Moekami
Morrigan Paper Doll Anime Style - by Alclione - via Fox In A Hole
Dissidia Final Fantasy - Vaan Gunmetal Vest - by Ace Crafts