Longvallon`s Western City is always growing!
Here is the
new building
of
Chris Longvallon`s Western City: the General Store.
Download easily,
direct from
Google Drive
, as always.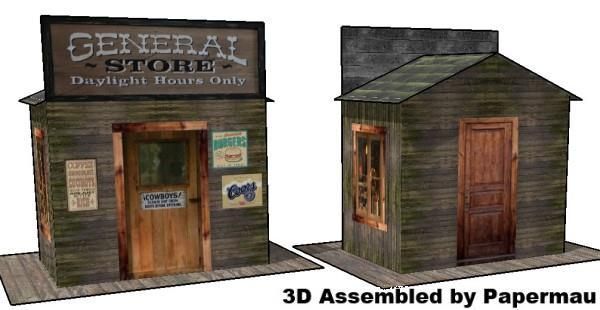 A Cidade do Velho Oeste de Chris Longvallon está sempre crescendo!
Este é o
novo prédio
da
Cidade do Oeste de Chris Longvallon:
uma
Loja de Varejo, ou Mercearia
.
Baixe facilmente
, direto do
Google Drive,
como sempre.
Link:
The.Western.General.Store.Paper.Model.by.Chris.Longvallon
More Old West Architectural Paper Models related posts:
Old West Doctor Drummond Shack Paper Model - by Fiddlers Green
Old West Sheriff Office Paper Model - Assembled by Frank Kelle
Old West City Diorama Paper Model - by YPS Fan Page
The Dirty Dog Saloon Vignette Paper Model For Mini Figures - by Papermau - Download Now!