These beautiful paper models of Inspection and Maintenance Locomotives in 1/72 scale
were created by
my friend
, the
German designer and modeler Boris Voigt
, from
Projekt Bastelbogen, educative website.
An Inspection and Maintenance Locomotive
is a
special type of locomotive designed to carry railroad officials
on
inspection tours
of the
railroad property.
Estes belos modelos de papel de Locomotivas de Inspeção e Manutenção na escala 1/72,
foram criados pelo
meu amigo
, o
designer e modelista alemão Boris Voigt,
do
site educativo Projekt Bastelbogen.
Uma Locomotiva de Inspeção e Manutenção
é um
tipo especial de locomotiva
projetada para
transportar funcionários da estrada de ferro em excursões de inspeção
da
propriedade ferroviária.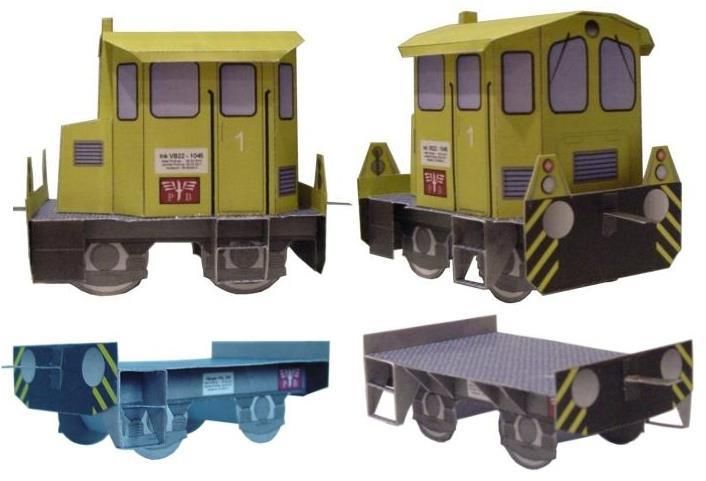 Link:
Inspection.And.Maintenance.Locomotives.Paper.Models.In.1/72.Scale.by.Projekt.Bastelbogen
More Paper Models of Trains, Locomotives and Wagons related posts:
German Vintage Train Station Paper Model In HO Scale - by Neuwied
Japanese Country Station Diorama In HO Scale - by Peparama
Swedish Railway Museum In Hennan - by Berner Modellbautreff - Museu Ferroviário Sueco
San Francisco Street Car Paper Model - by Archidigm - Bonde Californiano