I was panning on e-Bay
and found this
old model of a yellow house
. I took a
print-screen before the auction was over
and so
got a copy
. If you liked and
want to build your own,
the
link to download the template
is just below the
end of this post.
Download easily, direct from Google Drive.
Eu estava garimpando no e-Bay
e achei este
modelo antigo de uma casa amarela
. Dei um
print-screen antes que acabasse o leilão
e assim consegui uma cópia. Se você gostou e
quiser montar a sua
, o
link para baixar o template
estã logo abaixo,
no final deste post.
B
aixe facilmente, direto do Google Drive.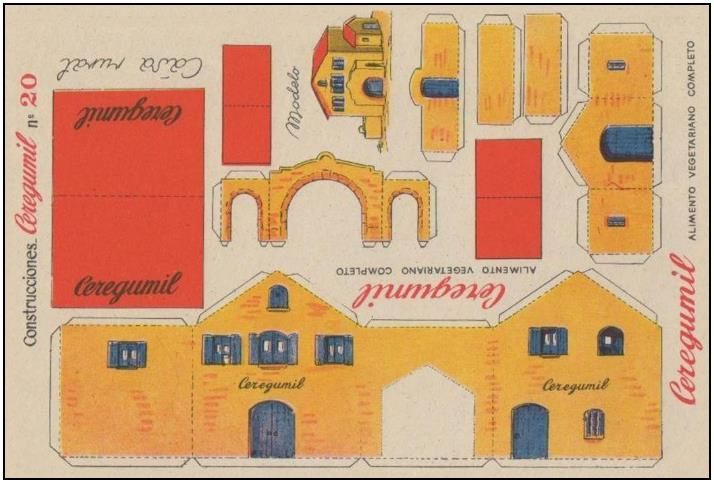 Download:
Vintage.Yellow.House.Paper.Model.by.Ceregumil
More Vintage Architectural Paper Models related posts:
Vintage Modeltown Church Paper Model - by Plush Possum Studio
Victorian Suburban Villa Paper Model - by Open House Miniatures
Paper Model History - 1873`s Japanese Tatebanko - by University Of Tsukuba Library
Cottage By The Sea Vintage Paper Model - by Agence Eureka