This is the 2016`s Mazda MX-5 Miata Convertible Roadster
in a
perfect paper model version
created by
designer Cutp.
To
view and print this model
you will need
Pepakura Viewer Free Version
(
link at the end of this post
).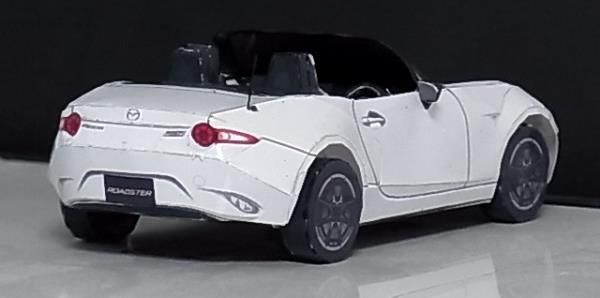 Este é o Mazda MX-5 Miata Roadster Conversível 2016
em uma
perfeita versão em papel
criada pelo
designer Cutp
. Para
visualizar e imprimir este modelo
você precisará do
Pepakura Viewer Versão Gratuíta
(
link no final deste post
).
Link to download the model:
Mazda.MX-5.Miata.Convertible.Roadster.Paper.Model.by.Cutp
Link to Pepakura Viewer Free Version:
Pepakura.Viewer.Free.Version.Official.Page
More Paper Models of Japanese Cars and Vehicles related posts:
Daihatsu Copen Japanese Roadster Paper Model - by Daihatsu
Nissan Calsonic Skyline 2003 Paper Car - by Mamecraft
Mitsubishi Official Paper Cars - by Mitsubishi Motors
Official Toyota Paper Cars - by Toyota Japan